Hiking in the great outdoors is one of the simplest form of exercises you could keep in your life. All you need is just nature, hiking gears, and a good pair of hiking boots. You need to realize that there is nothing better than going out to get some fresh hair and enjoy the wonders of nature.
Hiking has a lot of benefits for both your mental well-being and your physical health. It is also one of the best options for athletes who are looking into cross training. So, whether you want an easy and fun hiking adventure or a challenging take on hiking, you will reap the advantages of hiking.
More...
With that, we have listed the top benefits of hiking to make you happier and healthier. All you need to do is to plan your hiking trips, and you're ready to go!
Hiking Benefit #1: Nature Allows You to Nourish Your Mental Health
A lot of research studies prove that hiking is an excellent therapy for people who need help with severe depression. Hiking can help lessen hopelessness, depression, and suicidal thoughts to individuals battling depression. Plus, it can drastically motivate those depressed people to live a more active lifestyle.
Hiking is a much more diverse than any other forms of work out, especially those you perform at the gym. Depending on the hiking trail you choose, your exercise routines may differ from time to time. As seasons change, your hiking activities may also become more challenging.
Hiking in the great outdoors helps a person become more motivated to achieve his fitness goals. It helps you retain your interest to focus on your fitness and health. Let's face the fact that some of us also feel embarrassed to hit the gym and to perform our exercise routines in the streets. But hiking in an isolated track can decrease your chances of getting too conscious and less motivated. You will feel that no other person can judge you as you perform your hiking workouts.
However, for safety purposes, you should tell a family member or a friend where you are heading. And as an alternative, you may also hike with your hiking group or a bunch of friends. Not only that this will make your trekking activity more entertaining, but it will also be an opportunity to bond.
Hiking Benefit #2: Trekking Relieves Stress
Hiking, just like other exercises, is a good way to relieve stress in any forms. Also, it can help in the reduction of insomnia, causing a better mental health. Trekking outdoors will also aid you in feeling closer to nature and the natural phenomenon happening in our surroundings. Thus, it will gradually help you increase your happiness. Plus, it can make you feel contented and fulfilled. It makes you feel like you've completed an intense workout routine at the gym.
Trekking is one of the physical activities that releases your stress. You are well-balanced with nature as you surround yourself with the wildlife and the trees. Your mind gets in tune with nature. Also, you will feel disconnected with stressful things like work, school, and other activities. As you hike, you feel peace and serenity. However, while hiking is a less complicated action, you need to take note of some of the most important things. It is most likely correct, especially if it will be your very first time to hike.
Hiking Benefit #3: It Helps You Develop You Exercise Your Cardiovascular System
Depending on how difficult your hike is, you could burn almost the same calories as you do when you sprint. The rough hiking terrains, which could come with declines and inclines, will make you push yourself harder. So, instead of just walking your way up to the end, you may find yourself running too quickly to finish the hike. By doing so, you are increasing your heart rate. It will cause your body to enter the aerobic zone. Some of you may experience difficulty breathing while hiking, especially when you are carrying a backpack for hiking. To breathe properly, you need to slow down your pace or just speed it up when needed. You will be surprised at how it can help in keeping your cardiovascular system function properly.
Hiking Benefit #4: Outdoor Trekking Helps Enhance Physical Health
Hiking is an ideal exercise because it helps you build muscle while you shed fat. Also, it aids you in increasing your fitness level. It is an excellent method for people who are wanting to enhance their physique. All they have to do is to increase the difficulty of the hiking trail or terrain.
Losing weight is also another advantage of trekking. It applies in particular when you are hiking uphill. In fact, you can burn as many calories as you get rid when you jog. Also, it can help you decrease insulin resistance.
Moreover, as you trek, you put some pressure on your bones, making your bone structures healthier and denser. Hence, it helps you reduce the chance of acquiring osteoporosis. Additionally, as you expose yourself to sunlight, it will also heighten your Vitamin D levels. Plus, it is an excellent way to tone your muscles. When you practice country hiking, your entire body has to compensate with the rough trails. Thus, you are efficiently working your whole body.
Hiking Benefit #5: It Improves Your Social Wellness
Trekking also brings people together. It allows busy people to gather and enjoy each other's company. So, how much time do you spend in just checking your social media? You see, when you are too busy doing other things, you lose your social wellbeing. You communicate and interact less with your family and friends.
When you spend some time with nature, along with your family and friends, it gives you the opportunity to bond. Outdoor activities also help you to make meaningful and productive social interactions. Not only that you feel connected with the environment, but you are also less distracted by other things. Often, it helps you unplug from the less important things in this world. It allows you to leave your gadgets and smartphones at home, and just enjoy the experience outdoors.
​Conclusion
Hiking is such a fantastic method to do when you want to improve yourself. Also, hiking is simple, to begin with, and to maintain. Outdoor hiking will not only help you improve your body, but it will also help you ease your mind. It is a way that you naturally heal both the mind and body. What's even better is that you don't need to spend so much just to get started. Also, you can participate in trekking activities no matter what your fitness status is. Thus, for people looking to improve their overall health, you should spend more time outdoors and start hiking now!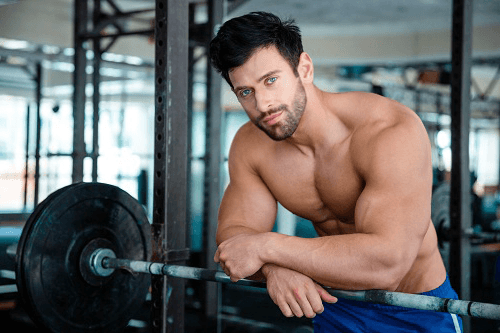 Hi there,
I'm Gregory Brown, chief editor at ConstructMuscles.com
I spend half of my time in this blog while the other half on being physical fitness trainer. Believing in the great benefits of bodybuilding and fitness to the body, I've been motivated to become a fitness enthusiast. It also was what gave me the self-confidence and assurance within myself both physically and psychologically.