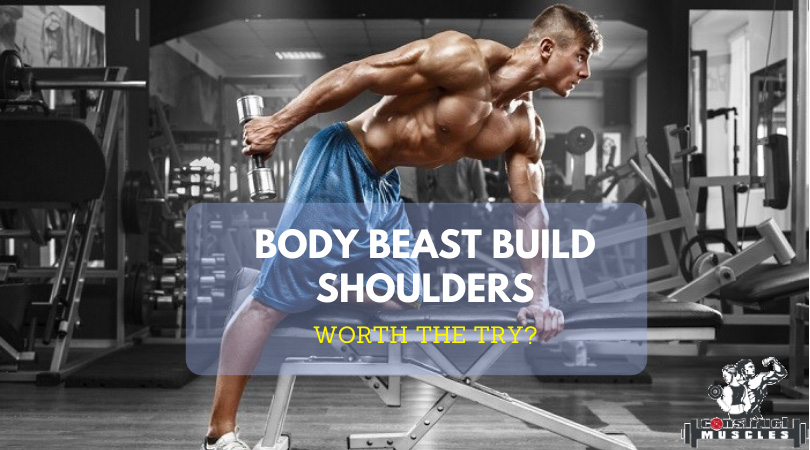 Not many people focus on their shoulders when it comes to working out. We're so targeted towards the glutes and legs, as well as our abs and arms as a whole. However, it's important to focus on the smaller muscles as well, looking deeper into our upper body.
That's where working on our shoulders comes along, which can help us do bigger compound exercises better. If you're wondering what workout to do for it, then I recommend the Body Beast Shoulders Build.
Read on to learn more about this workout and see if it works for you!
What Is the Body Beast Shoulders Build?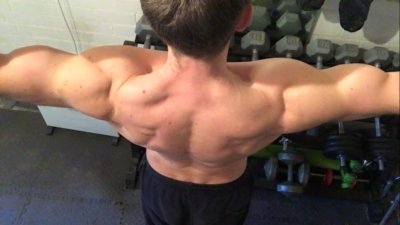 I've heard about the Body Beast Shoulders Build workout a lot, but never attempted it until now. What is it in the first place?
This is a workout that, as the name suggests, focuses on your shoulders. It comes from the series of Beast Body workouts, targeting one area of the body to do once or twice a week.
What's great about Body Beast workouts is that they are relatively short compared to other programs. The Body Beast Build Shoulders length is only 38 minutes, which is shorter compared to the others. That way, you get a lot done in a shorter period of time while maximizing your muscles.
The Body Beast Build Shoulders will hit all three parts of your deltoids and lats, having 354 reps in its MAIN workout. You'll begin the workout with Sagi saying, "think about round shoulders, kind of like two big balloons and a small waist." That's what this workout is all about, bigger shoulders but smaller waist for your strength AND appearance!
The Body Beast Shoulders Workout
The Body Beast Shoulders Build workout packs a punch and will leave you sore BUT fulfilled. You can modify the workouts to make it easier at first, and build up from there. The workout will start off with a warmup, then five sets in the main workout.
There is a Single Set, a Super Set, and a Giant Set for your deltoids. Then a Super Set for the traps and another Super Set to hit three deltoids and your abs.
The warmup is only less than four minutes long, with you using five-pound dumbbells along the process. You begin with a quick jog, arm circles, warm-up sets with lightweights, and a final quick jog.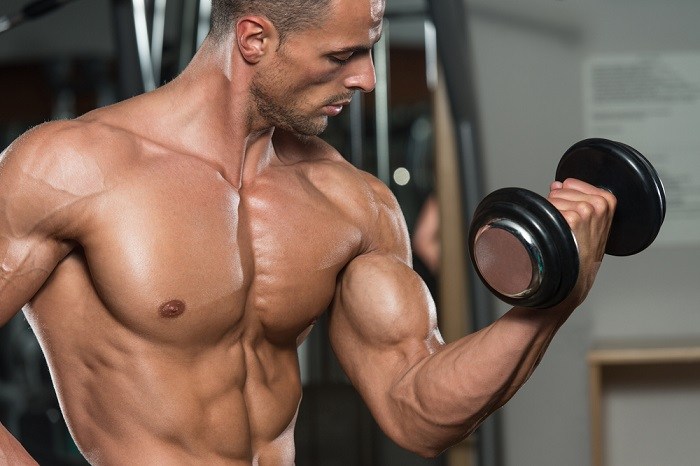 Start off with the single set with a shoulder press. Start off with 15 reps using a lightweight and rest, then 12 reps with medium weight and rest. Finalize it with 8 reps with heavy weight and rest for the next set.
Up next is the Super Set with the lateral raise ad upright bow. You will only need to follow the sets and reps from the Single Set for both exercises.
The Giant Set is similar to the reps and set from the Single Set, but with more and tougher moves. You'll be doing the EX Bar Underhand Press, Front Raise, and Rear Delt Raise.
You go back to the Super Set with the Standing Dumbbell Shrug and Dumbbell Scap Trap. And finally, you end it with another Super Set with Sagi Six-Way and Tuck&Roll. Again, follow the reps and sets of the Single Set.
You will then cool down, which only takes less than a minute.
More Advice On Working Out
Besides following the Body Beast Build Shoulders worksheet to the T, what else can you do for better results? Here is more advice you should follow:
Make sure that you commit to your workout calendar as it was made and given to you. Never skip workouts, avoid calling it quits then you're halfway through, and NEVER skip added ab workouts on some days. If you want the results, you need to commit and give your all, doing even the hardest of moves.
The Body Beast Build Shoulders workout also includes a meal plan. Most of the Body Beast workouts have a portion control meal plan, which is simple and straightforward. Like the worksheet and calendar, follow this and stay consistent for even better results.
While you shouldn't give up, there are some moves that can get quite difficult at first. Do NOT stop but you can modify them to make it easier to follow the reps until you can improve. Progress won't happen overnight and after a week or so, you can amp up the reps or move to the "normal" moves.
You can learn more about the workout with this helpful Body Beast Build Shoulders video:
My Review of Body Beast Shoulders
Now that you know about what the workout is and the moves it consists, should you do it?
After 30 days of staying consistent, I looked and felt better without lifting TOO heavy weights. I gained core strength and a bigger booty, despite it technically being a cardio program. Also, my arms and shoulders looked even more toned, also increasing in strength when lifting.
Overall, the results were amazing and far more than I expected. Even after week one, I had this "high" and felt a lot better about my body.
If your main focus is to strengthen those shoulders and bulk up to make it bigger, then go for it! In time, this workout will definitely work on your shoulders' strength and development. You'll find that your upper body improves and as Sagi mentions, two big balloons in one small waist!
It also works on your confidence as you gain strength, getting the mindset to work even harder than before. And the best part is that you don't need fancy equipment for it, making it a bit more affordable. If you don't have a gym, you can use basic equipment you most likely have at home.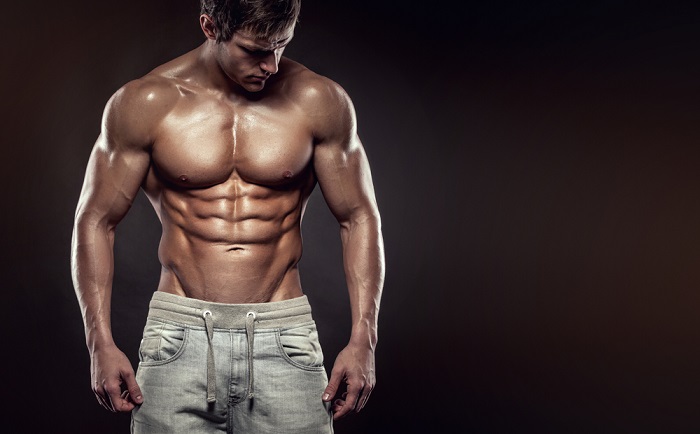 I see it worth the price, and as long as you do it correctly, you can enjoy the results. However, you should also invest in the other workouts and programs to work on other parts of your body. Combine all those and you can get that banging body and strength you've always wanted.
Wrapping It Up
When trying to work on your shoulders, there are workouts that target those muscles. While the Body Beast Shoulders is an intense workout, they definitely give the results you want.
Hopefully, this article on the Body Beast Shoulders Build gave you an idea of what to expect from this workout. So don't wait any longer and try out this workout for yourself during your next gym session!
Do you have any questions or want to share your tips and experiences on this workout? Share it in the comments section below, your thoughts are much appreciated.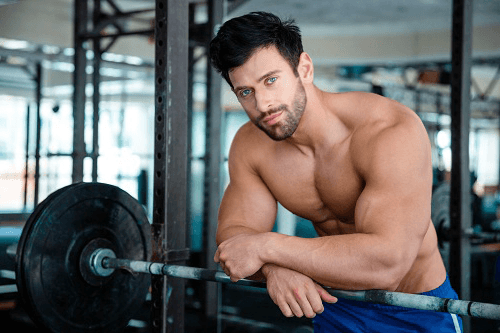 Hi there,
I'm Gregory Brown, chief editor at ConstructMuscles.com
I spend half of my time in this blog while the other half on being physical fitness trainer. Believing in the great benefits of bodybuilding and fitness to the body, I've been motivated to become a fitness enthusiast. It also was what gave me the self-confidence and assurance within myself both physically and psychologically.