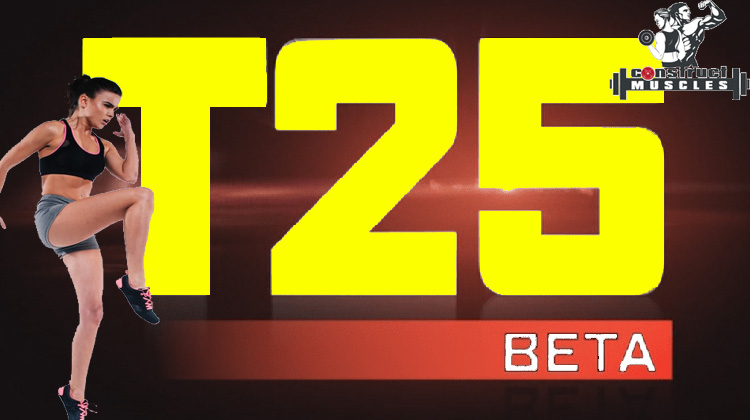 In the midst of many different workout series, it can get quite confusing choosing one to follow. I decided to try out the T25 Beta, which is a workout series that can work on your weight loss and overall strength. But what's it all about and did I get the results I wanted from it?
Read on as I talk about what this workout is and if it's really worth trying out!
What Is the T25 Beta?
You probably already heard of Focus T25, which is a DVD workout series created by Shaun T. He's the trainer who created the popular Insanity video workout series as well.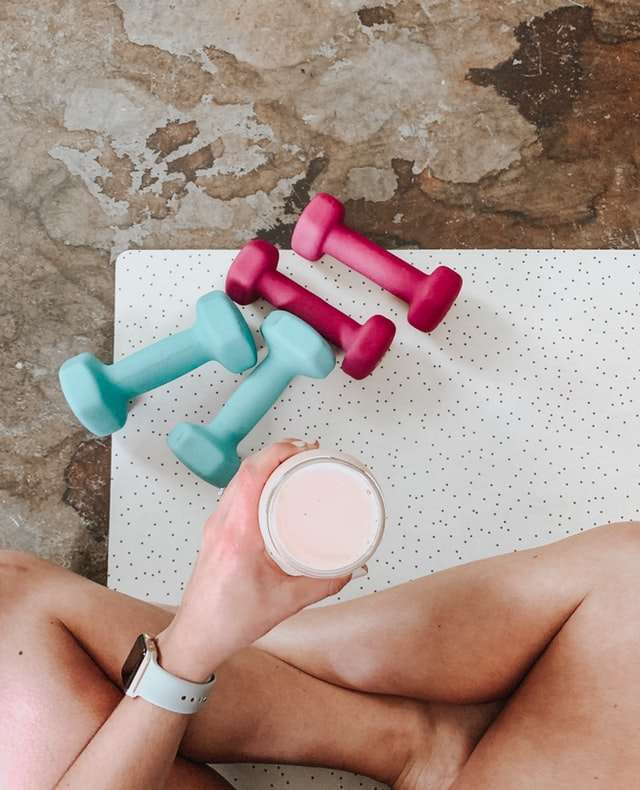 The T25 Beta is under the Focus T25. This comes right after the Alpha phase, with Beta being a bit tougher. Actually, no. It's a LOT tougher after the Alpha phase, adding more speed and work to your exercises.
What makes it different from the Insanity series is that you focus more on working out wisely. I'll talk about the T25 Beta Calendar in more detail later on, but basically, you only need less than half an hour and workout five times a week!
The schedules toughen up as you progress, and though they are just similar moves at a faster and more intense rate, it has you break a sweat. Even if it's at a shorter duration, expect to try more exercises and race against the clock to finish the T25 Beta!
The T25 Beta Calendar and T25 Beta Schedule
As I mentioned, you get a good calendar that can fit most people's schedules. You only workout for half an hour, five times a week, so squeeze it in before and after work!
The overall schedule is pretty simple, and you receive a calendar with the package. This calendar will let you know what type of workout to do for the day.
You'll workout during weekdays, and have Saturday as your rest day and Sunday dedicated to stretching. Sundays are very easy, it feels more like a rest day with simple stretching exercises.
As for Friday, you get double takes, following two workout videos back to back. But you can choose whether to do it or not, depending on if you can still survive another workout!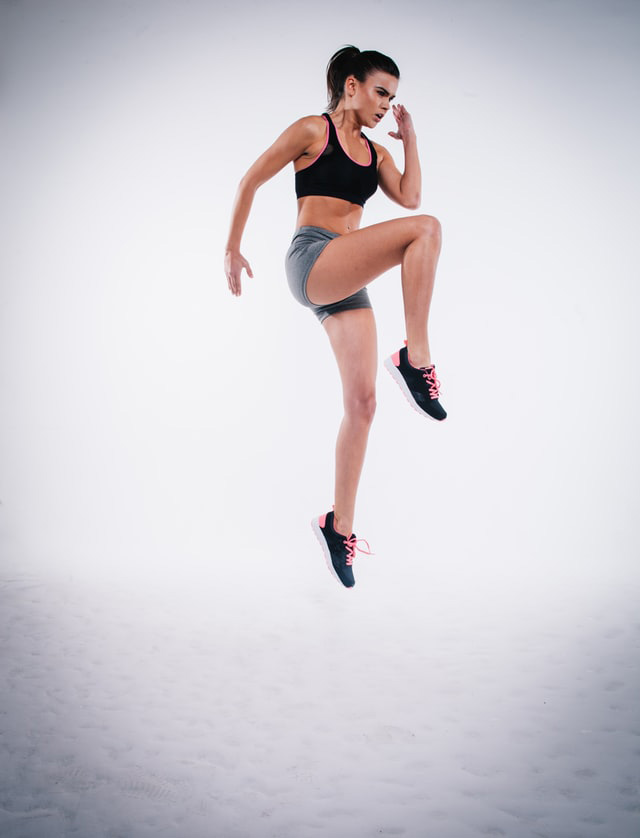 There are two boxes under every workout for the day. You either tick the "nailed it," or "barely made it," which can help you understand and monitor your progress as you go. The calendar and schedule are easy to follow and I had no problems with it at all, especially since I had rest days AND shorter workouts.
The T25 Beta Workouts
Under the Beta Phase are five different workouts that you rotate weekly:
T25 Beta Core Cardio
Expect to do a lot of compound or combo moves that have your gut involved. You'll do exercises like Air Plank Jumps and burpees, which involve the core and raise your heart rate.
T25 Core Speed 2.0
This workout is all about fancy footwork with legs, so you'll be doing a ton of hopping that requires you to be light and quick on your feet. It isn't crazy, but you have to have balance.
T25 Rip-It Circuit
You'll be bringing out the weights again, though you'll need to go for something lighter as it focuses on more reps and burning those muscles. Expect to do squats, planks, pushups, curls, and the like.
T25 Upper Focus
You'll be sweating your butt off with Upper Focus, and expect to bring out your weights. This is still considered as circuit training, focusing on accelerating the fat burning process by involving your muscles.
T25 Dynamic Core
This is a whole gut-buster in cardio form. You'll move around a ton and do a ton of deadly ab work. It's doable, but it does burn the abs.
What I Thought of the Workouts
Now that I laid into the T25 Beta schedule and calendar, as well as the workouts, what did I think of the entire program?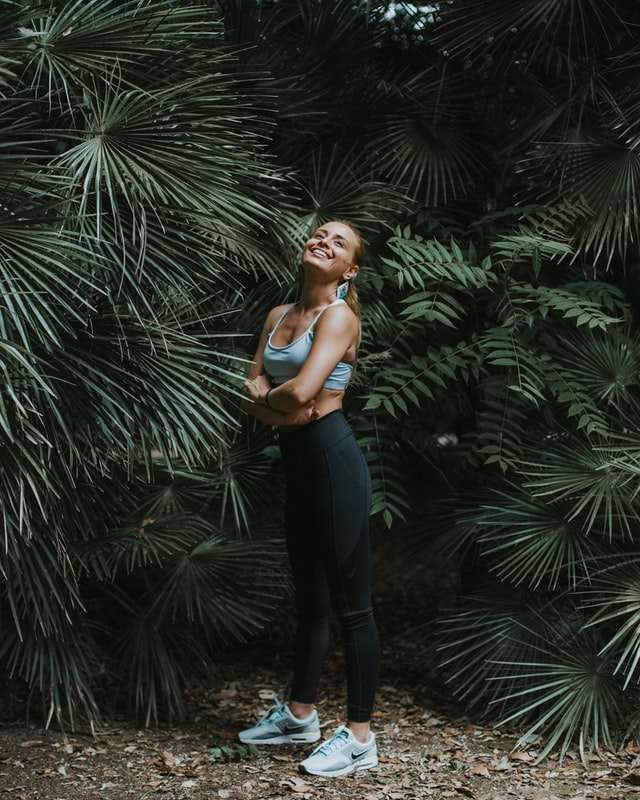 I did like the fact that I get bonus workouts and access to a private support group to help keep me motivated. For home workouts, motivation lacks and having that extra push from people following the same workouts keeps me going.
Furthermore, I highly appreciate the fact that I got to push myself to the limits and shed pounds while doing so. It IS quite pricey but since you're getting almost a dozen workout DVDs, a resistance band, a Fast Track plan, and meal guide, as well as a calendar, you can come back to the workouts again and again, even doing it with a friend! That way, you get your money's worth.
Now, who is the T25 for?
I believe that this program is best if you want to drop weight quickly, as long as you follow a proper diet with it. Expect that you lose weight quickly if you're a beginner or intermediate gym goer.
It may not be the best for more advanced bodybuilders and the like because they may find it "too easy," so you can't progress much from it. But if you just began working out and want to gain strength while losing weight, this one's for you.
Also, if you're in decent shape and focus more on defining your muscles, then you can go for another program for strength training. This is because T25 is mostly cardio with a bit of strength!
Overall, a great long-term investment and if you have the budget, I suggest you try it for healthy and fitter weight loss.
Are you wondering what other people thought about the T25 Beta program? Check out this interesting video:
Wrapping It Up
While you might think the T25 workouts aren't difficult, they'll truly put your fitness to the test. Even if it was tough, it felt fulfilling and had me reap a ton of health benefits I can use for my future workouts. From strength to better wellbeing, I can say that this program is worth the try for many, whether you want to get stronger or shed the pounds and get leaner.
I hope that my article on the T25 Beta gave you an idea of what to expect from the workouts! So don't wait any longer and look into trying this out if you see it fit for your lifestyle now.
Do you have any questions or want to share your experiences with the T25 beta workouts? Share it in the comments section below, all your thoughts are much appreciated!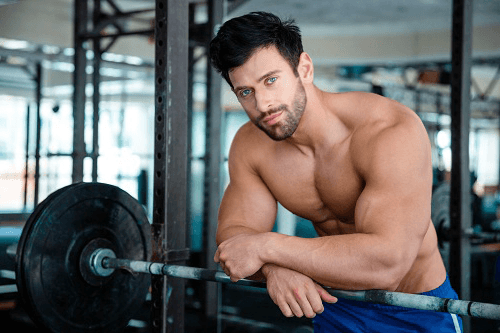 Hi there,
I'm Gregory Brown, chief editor at ConstructMuscles.com
I spend half of my time in this blog while the other half on being physical fitness trainer. Believing in the great benefits of bodybuilding and fitness to the body, I've been motivated to become a fitness enthusiast. It also was what gave me the self-confidence and assurance within myself both physically and psychologically.