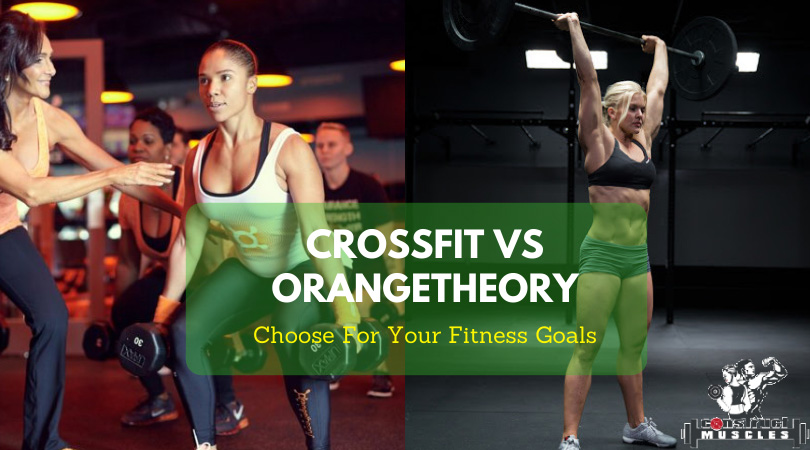 There are many workouts and programs to try out today if you want to get fitter and healthier. It can get quite confusing with what you should follow because of the various exercises available today! Two of the popular and commonly compared are the Crossfit vs Orangetheory workouts, both looking similar but having various differences.
But which one is better, Crossfit or Orange Theory? I decided to do the research, so read on! I'll be talking about these two workouts and what works best for your individual goals.
What Is Orange Theory?
Orangetheory Fitness is a program that's made to get you into the orange zone, AKA the fat-burning zone. This is a phase where you're breathing very hard without redlining.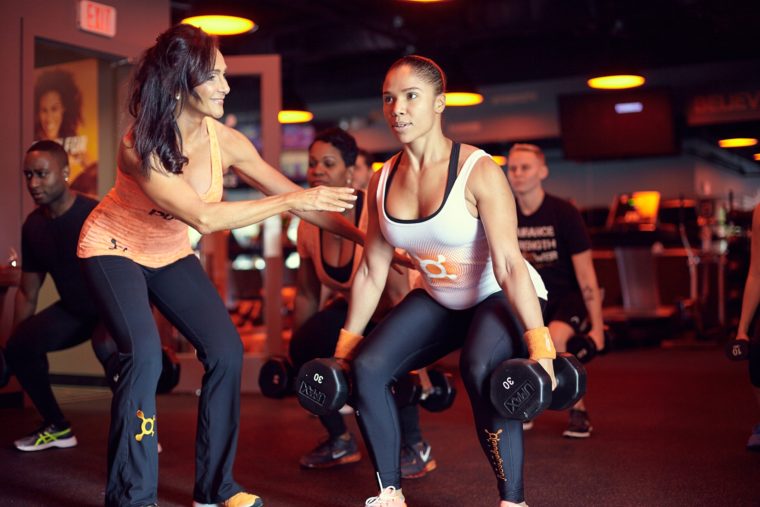 It's based on the EPOC concept or the excess post-exercise oxygen consumption. It means that after exercise, your body will burn even more calories as it recovers oxygen you couldn't consume during workouts. This results in better metabolism and fat-burning.
Expect to do two workouts, which is cardio and "the floor." You'll either be on the treadmill or rowing machines performing interval-style cardio training. When on the floor, you'll be doing bodyweight exercises and lifting light weights in an interval-style.
Here are more things to note about OrangeTheory:
Orangetheory Fitness Cost
As for the Orangetheory Fitness cost, they have a more informal process compared to CrossFit. You're able to purchase memberships depending on how many times you plan to visit monthly.
There are plans for 4 or 8 times a month, or unlimited classes, with the price ranging between $59 to $159.
The Benefits
With this program, as long as you have the best shoes for Orangetheory, you can reap the many benefits offered. Your endurance improves vastly, as you focus more on cardio workouts during every class.
Also, since the main goal is to have your heart rate to the Orange Zone and maintain it, you'll learn about pacing and managing your heart rate. This can make you more efficient in different sports, such as biking, running, or rowing.
And of course, I can't forget the weight loss results, as you're able to burn even more fat and calories even after working out!
Best Shoes For Orange Theory
What are the best shoes for Orange Theory Fitness? Since you'll be focusing on both cardio and light strength training, you should go for shoes that can function for both. It should have proper support but still, be well-cushioned enough to keep your feet comfortable at the pressure it will receive.
What Is CrossFit?
CrossFit is a workout program that consists of constantly varied functional movements that you perform at high intensity. The main goal in the workouts is to improve your quality of life, focusing on functional movement and work capacity. Meaning, it helps you be able to perform a certain body of work at longer times and us your body to move the way it should!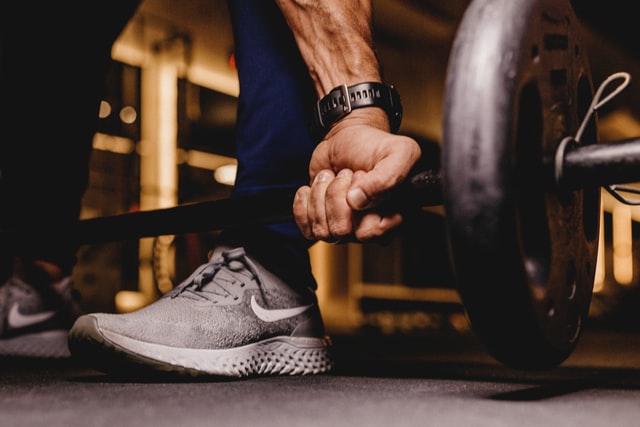 Each CrossFit gym is different, but typically, you'll be doing workouts for the blood to flow, then stretching and activation exercises for preparation for the workout. After that, you'll be learning weightlifting movements or various skill sessions, depending on your coach and what he believes is the best for your goals.
Think of it as a combination of gymnastics, weightlifting, calisthenics, powerlifting, strongman, and monostructural movements.
Here are more things to note about CrossFit:
CrossFit Fitness Cost
With CrossFit, you can purchase monthly memberships from your gym, with rates depending on the individual gym. Usually, you can choose from different options, such as three classes a week to unlimited classes monthly.
Again, depending on your gym and area, it can cost between $150 to $250. You can begin with free trials and consult the coaches to learn about your goals and set you up with a program stable for you.
The Benefits
CrossFit will help improve both your endurance and strength equally. You'll be able to lift even heavier and also perform cardio exercises for faster and longer, such as running, biking, swimming, etc.
Also, the program can improve the way you perform everyday tasks, such as chasing your kids or pets, carrying groceries, and the like.
The CrossFit program is also very fun to do, with different exercises for every class. It's competitive and demands the maximum effort, but will give you amazing results in strength, endurance, and appearance. You'll have scoreboards, running clocks, and various rules and standards for each workout of the day.
With CrossFit, you'll focus a bit more on strength training with some cardio in-between. You can get shoes similar to what you'd use for Orange Theory, but focusing more on support and stability, as you will be lifting heavy at a higher intensity.
Crossfit Vs Orangetheory: Which Is Best?
Now that you know what both workouts entail, which is better for you: CrossFit vs Orangetheory?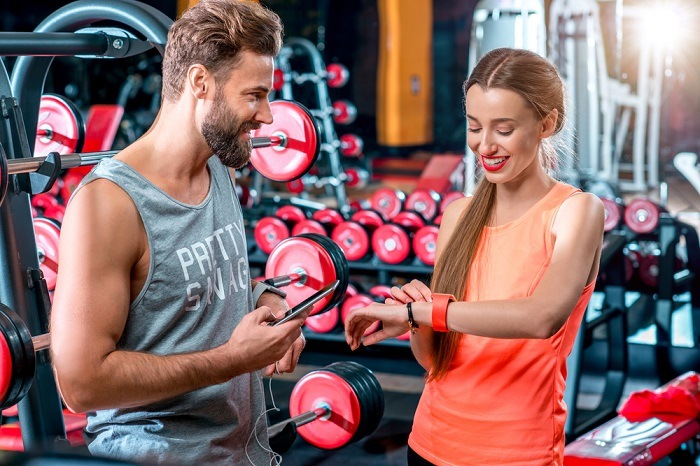 This all depends on your long-term goals and preference.
If you're the type who loves more cardio and wants to lose weight, then you'll love Orangetheory Fitness. It will give you a slightly more generic way of training with a lot of cardio, amping up your endurance and heart rate for fat burn and other cardio exercises.
Another thing that makes Orangetheory a tad better is its cost, which is a bit more affordable than CrossFit.
BUT, if you have the budget and want to focus on lifting even heavier, then CrossFit is for you. You squeeze in a bit of cardio but focus more on flexibility and strength, which in turn, can also help with fat burn. You'll also be able to improve your quality of life with heavier lifting and endurance.
If you're able to find free trials of both in your area, then I recommend you do so to see which one you enjoy and what will have you reach your goals better.
Do you still feel undecided? Have a look at both Crossfit vs Orangetheory with this informative video:
Wrapping It Up
While Crossfit and Orangetheory do sound similar, they have different workout options. Remember, not one workout is perfect for everyone, which is why comparisons like these are important. By learning what they are and their differences, you have an easier time choosing which program can reach your unique goals efficiently.
I hope that my comparison of Crossfit vs Orangetheory gave you an idea of what you should choose. Once you have your chosen workout program, start moving and begin your journey to better health and fitness!
Do you have any questions or want to share your experiences with any of these workouts? Share it in the comments section below, all your thoughts are much appreciated.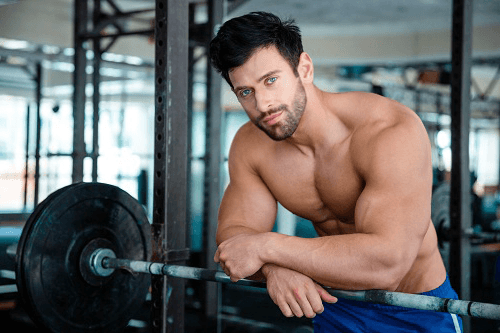 Hi there,
I'm Gregory Brown, chief editor at ConstructMuscles.com
I spend half of my time in this blog while the other half on being physical fitness trainer. Believing in the great benefits of bodybuilding and fitness to the body, I've been motivated to become a fitness enthusiast. It also was what gave me the self-confidence and assurance within myself both physically and psychologically.