It is not just your brain that affects how well you do in school. By making healthier life choices, students can be sure they are doing all they can to succeed. However, students leading a healthy lifestyle will better be prepared for handling any assignment. This is 7 tips for you
More...
1. Avoid poor lifestyle choices like smoking, drinking, and drugs
It can be easy to turn to drugs when you are in school—there is peer pressure from people around you and the added temptation of something to 'take the edge off'. However, these are especially detrimental when you are young and your brain is still developing. Some poor habits can even cause life-long damage.
2. Kick the multi-tasking habit
Living in the world of technology is distracting. Instead of juggling your assignments with keeping up with the group chat or listening to a podcast, slow down and do one thing at a time. You actually work faster this way than you do when switching between tasks.
3. Give yourself a yummy brain boost
Smoothies are full of vitamins, minerals, and antioxidants that preserve brain health. You can also add Greek yogurt, protein powder, peanut butter, flax seeds, or other ingredients for a protein boost.
4. Get enough sleep
When you are behind on a project or paper, it is easy to stay up too late and suffer the next day. However, losing sleep does more than make you tired the next day. It also disrupts concentration, affects impulse control and decision making, and makes it harder to remember any of the information you spent the night writing or studying.
5. Develop positive relationships
The people around you often influence your decisions, by encouraging you to do better or pressuring you to have a good time. While there is nothing wrong with having fun, you should prioritize your commitment to school when it is necessary. If you are worried about getting enough time for fun, write it into your schedule.
6. Get physical
7. Choose nutritious foods and drinks
The things you put into your body are fuel for your mind. Eating heavily processed or sugary foods are detrimental to brain health and can cause inflammation. Avoid these in favor of fresh fruits and vegetables, healthy starches, and healthy fats (like those coming from nuts). When you eat better, you'll feel more energized and focused. You should also be sure to drink plenty of water.
Conclusion
Keeping your mind and body healthy is important as a student. Often, it sets the tone for the rest of your adult life. Things like nutrition, exercise, sleep, and other lifestyle choices can either take a toll or improve your overall well-being. There may still be times when you find yourself running late on an assignment and need to use a service like Mypaperdone.com and follow these tips to be prepared for anything!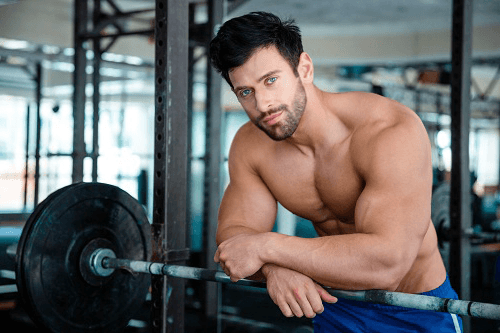 Hi there,
I'm Gregory Brown, chief editor at ConstructMuscles.com
I spend half of my time in this blog while the other half on being physical fitness trainer. Believing in the great benefits of bodybuilding and fitness to the body, I've been motivated to become a fitness enthusiast. It also was what gave me the self-confidence and assurance within myself both physically and psychologically.