If you're like most bodybuilders at the end of a 12-week diet you find yourself craving guilty pleasures. We are overwhelmed by the options for greasy food packed full of unhealthy calories. But despite the unhealthy choices fast food makers like McDonald's and Subway are getting health conscious, serving low calorie, high protein breakfast, lunch and dinner with nutritional information printed on the packets.
With the notable shift towards healthy fast foods, you have plenty of options. If you plan to stay lean all year around but still enjoy the odd cheat meal you're in luck. Here are the best fast foods for bodybuilders anywhere in the world.
More...
#1 - Subway
Subway is one of the most noticeable fast foods for bodybuilders. If you're looking to maintain a low-fat diet you've made the right choice. A 6"inch is perfect for those with a bigger appetite; however that doesn't mean eat as many 6"inch subs you could possibly devour. Your best option for a low-fat sub is the Veggie Delite. Packed full of nutrition for your diet and adding protein such as chicken will make for a good pre-meal before you throw around some metal.
One thing I suggest you avoid is condiments ! STAY AWAY from subways mayonnaise, ranch dressing and Chipotle southwest sauce, each of which contains approximately 110 calories and 10-12g of fat per tablespoon. If you're like me I can't enjoy a sub without some kind of foods so opt for a low-calorie honey mustard or sweet onion which offers 30-40 calories and FAT-FREE!
#2 - McDonald's
Let's face it everywhere you go there's a Maccas and if you're like most people it's normally the first option on your mind. With 14,248 established restaurants in the united states alone and 36,525 worldwide it's no wonder it's so easy to drive down to a restaurant 24/7 for a meal.
If you're in need of a fast meal to start your day McDonald's breakfast cater for some good options with plenty of protein and a well-balanced fat-carb ratio. Your best choice in terms of overall calorie is the Egg McMuffin. It contains 300 calories, 2 grams of fat, 30 grams of carbs, and 18 grams of protein, making it actually a pretty decent meal choice.
I personally enjoy the Double Quarter Pounder without cheese. It offers 640 calories, 43g protein, 37g carbs and 35g fat. It makes for great satisfaction if you're a greasy burger lover and caters well to fit within your macros (works great if you're an IIFYM kind of guy or gal). The key thing to remember is portion control. That moment you glance at the menu your body screams combo, combo, and upsize!
If you're trying to beat your own obesity epidemic I suggest you know and read up on the nutritional information. At least you'll know what's going inside your body, remember knowledge is power.
#3 - Arby's
Arby's has some quality menu items, and should be at the top of the list for fast food munching bodybuilders. Most of Arby's light menu items with chicken have 30 or more grams of protein and are less than 300 total calories.But beware if you stray from the light menu. The seemingly harmless Roast Turkey Ranch and Bacon Sandwich pack an 830 calorie punch.
Below is a few of my personal favorites I suggest you try if you struggle to find something on the menu:
Light Grilled Chicken, 280 calories, 30 grams of protein
Light Roast Chicken Deluxe, 260 calories, 33 grams of protein
Light Roast Turkey Deluxe, 260 calories, 33 grams of protein
AVOID… Roast Turkey Ranch and Bacon Sandwich, 830 calories, 49 grams of protein
#4 - KFC
You might think that it's wise to avoid KFC altogether. But truth be told, they have some solid, and tasty menu items that are fairly nutritionally sound.
The Tender Roast Sandwich and Original Recipe Sandwich are good choices IF you eat them without sauce. I repeat WITHOUT sauce. And the worst item on the KFC menu, the dreaded Pot Pie Chunky Chicken is stuffed with carbs and fat. Take a look at the nutritional information of some of the most common items to choose from if you are looking to pack on some size
Tender Roast Sandwich (no sauce!), 270 calories, 31 grams of protein
Original Recipe Sandwich (no sauce!), 320 calories, 29 grams of protein
Original Recipe Chicken Breast, 370 calories, 40 grams of protein
AVOID…Pot Pie Chunky Chicken, 830 calories, 30 grams of protein
I will note to watch the types of meat you choose. Since every meal starts with protein, the first step is to decide what kind of meat you feel like eating and choose from carefully from the menu. I've listed a few meats you should look for and meats to avoid.
Chicken

Breast

Drumsticks, thighs, wings

Beef

Flank steak, skirt steak, top sirloin, ribs

Burgers (unless 90% lean), meatballs, meatloaf, rib eye, T-bone

Turkey

Breast

Burgers (unless ground breast), legs

Pork

Tenderloin

Bacon, chops, ribs, processed ribs

Fish

Catfish, cod, grouper, halibut, salmon, snapper

Tilapia, trout, tuna clams, crab, lobster

Mussels, oysters, scallops, shrimp

​
Did you enjoy reading this article? I envisioned that this article gives you an insight into the REAL FOODS that offer just as much nutritional benefits as sticking to a strict diet. A cheat meal is just as important as any other meal. It keeps you in check and prevents you from binging on days it's less desirable. So, next time you're in a hurry and are making a trip to McDonald's, keep these points in mind. Choosing wisely will definitely make a difference in the results you get, so it's worth your time and effort.
Please feel free to have your say. I appreciate feedback as much as I love writing for you guys! Post in the comments section and share the article with like minded people.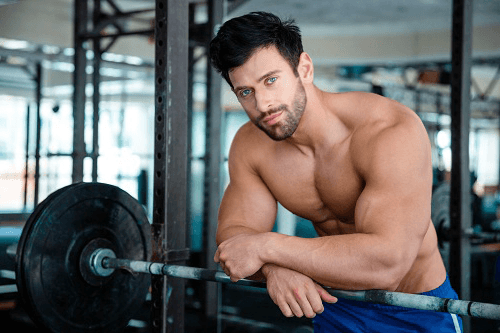 Hi there,
I'm Gregory Brown, chief editor at ConstructMuscles.com
I spend half of my time in this blog while the other half on being physical fitness trainer. Believing in the great benefits of bodybuilding and fitness to the body, I've been motivated to become a fitness enthusiast. It also was what gave me the self-confidence and assurance within myself both physically and psychologically.