You know for a fact that foods rich in protein are a great source of energy for muscle building. These kinds of foods are recommended by nutritionist and dieticians to everyone, especially to everybody builders? Why, because highest protein foods for bodybuilding are essential. It is as important as the air we breathe. The human body is composed of multi-million of cells and foods rich in protein supply energy for the cells to function well.
More...
Are you smart enough to know and identify the different kind of foods that are rich in protein?
In this article, you will find out that protein-rich foods do not necessarily mean animal-based. This article offers a wide variety of choices if you're cutting down on meat. Check out the following non-meat source of protein that you can relish as your daily meals.
#1 Tofu
Due to its various textures and high protein levels, tofu is often used as a substitute for meat. Tofu is made from soybean. It is often seen served along with your favorite dish. Aside from protein, tofu is also a great source of calcium for the bones.
#2 Greek Yogurt
Although not everyone loves yogurt, little did they know that aside from probiotic bacteria, yogurt is also considered as a good source of protein. According to study, yogurt is a great choice when you want to build lean muscle while still losing fat.
#3 Pumpkin Seeds
It is known as food for the heart and stimulants of good mood. Due to its high protein content, pumpkin seeds get the attention from the world. Aside from that, it is also a great source of magnesium and zinc that helps you fight prostate cancer. Not just only that, these wonder seeds can help you get a better sleep due to melatonin it produces.
#4 Almonds
Almonds – to obtain a decent amount of protein, almonds, and other nuts are a great source of it. Relatively high in fats and it is recommended to have a handful consumption to avoid gaining weight.
#5 Black Beans
A remarkable 22 grams of protein in every 100 grams of serving of black beans is whopping. Oftentimes, black beans are served as side dish to your favorite dishes such steaks. Or if you're cutting down meat and craving for an appetizer, black beans are suitable as ingredients for soup.
#6 Green Peas
Don't underestimate the nutrients brought about these little pieces in a pod for they are a great source of protein which you need for building muscle.
#7 Eggs
You're not listening to your Science teacher if until by now you don't know about eggs as a great source of protein. Eggs are actually considered as energy boosters. It's perfect to eat during breakfast (hardboiled or sunny side up) when you're not in the mood for carbohydrates. The debate about not eating the yolk because it highly contains fat is not yet over. But if you're looking to building muscle, you may want to go with egg whites.
#8 Cottage Cheese
A good way to start your day, cottage cheese is highly recommended amongst dieticians and nutritionists because of the fact that it contains high protein.
#9 Milk
We need milk no matter what age bracket we belong but the most recommended is the fresh cow's milk due to its top-notch protein.
#10 Yellowfin Tuna
For an easily digested, boatload and premium quality protein, yellowfin tuna is perfect for you. Not just protein but also Vitamin B and antioxidants due to its selenium content.
#11 Smoothie Drinks
You can always make your own protein shakes, it's actually better than picking a bottle at the convenience store.
#12 Sardines
Aside from Omega 3 and Vitamin D, sardines are plush with protein which sometimes overlooked. So next time, if you see a can of sardines in the grocery box, do not hesitate to grab them.
#13 Octopus
Who would expect that this kind of water species can be a great source of protein? You may want to try the taste of octopus delicacies but be sure not to freak out!
#14 Corned Beef
In contrast from what you are constantly hearing from your Science and Health class that canned goods are number one cause of cancer, corned beef is actually a great source of protein. Maybe your teacher should take an ample of time for research, what do you think?
#15 Pepperoni
Yes, you heard it right. It's pepperoni on top of your pizza. Eating a stellar amount should give you an excitement every day.
Refer to the table below to check for the nutrition facts
| | Cal/Kcal* | Fat* | Carbohydrates* | Protein* | Fibre* |
| --- | --- | --- | --- | --- | --- |
| Tofu | 76 cal | 4.8 g | 1.9 g | 8 g | 0.3 g |
| Greek Yogurt | 59 cal | 0.4 g | 3.6 g | 10 g | 0 g |
| Pumpkin Seeds | 446 cal | 19 g | 54 g | 19 g | 18 g |
| Almonds | 576 cal | 49 g | 22 g | 21 g | 12 g |
| Black Beans | 339 cal | 0.9 g | 63 g | 21 g | 16 g |
| Green Peas | 81 cal | 0.4 g | 14 g | 5 g | 5 g |
| Eggs | 155 cal | 11 g | 1.1 g | 13 g | 0 g |
| Cottage Cheese | 98 cal | 4.3 g | 3.4 g | 11 g | 0 g |
| Milk | 42 cal | 1 g | 5 g | 3.4 g | 0 g |
| Yellow Fin Tuna | 109 cal | 0.5 g | 0 g | 24 g | 0 g |
| Smoothie Drinks | 37cal | 0 g | 8 g | 1.2 g | 0 g |
| Sardines | 208 cal | 11 g | 0 g | 25 g | 0 g |
| Octopus | 70 cal | 1 g | 2 g | 13 g | 0 g |
| Corned Beef | 251 cal | 19 g | 0.5 g | 18 g | 0 g |
| Pepperoni | 494 cal | 44 g | 0 g | 23 g | 0 g |
*based on 100 grams servings
The world is changing. New trends are introduced in the market every day. New technology, new terminology these all point towards a new era of an evolving world. As a conscious bodybuilder, you must be more than willing and able to take the risk and ride along with the new era of health and wellness.
Always remember that protein doesn't have to be associated with meats. We must put into practice and help out in deploying the newest trends when it comes to high protein foods. As a bodybuilder who is looking forward to more years of healthy living, it must be your advocacy to share and inform those who are around you on the idea of the new diet plans available on the internet.
So, how do you find those set of foods? Do you even like to taste them? Next time, when you decide to go to the grocery store, don't forget to bring the list with you. Just one piece of advice – go directly to the stall where the items belonged to avoid picking up processed foods that are not really helpful in building your muscles.
Just remember that you are never less than a human when you tried to snuff out the unhealthy stuff from your grocery cart. If you like to share the good news you have just read, kindly share to those whom you know. Who knows you might save a life from sharing? Always bear in mind that protein a day, strengthen your muscles all the way.
Got some thoughts? Put your comments below!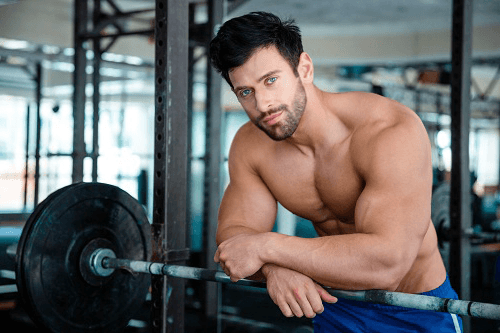 Hi there,
I'm Gregory Brown, chief editor at ConstructMuscles.com
I spend half of my time in this blog while the other half on being physical fitness trainer. Believing in the great benefits of bodybuilding and fitness to the body, I've been motivated to become a fitness enthusiast. It also was what gave me the self-confidence and assurance within myself both physically and psychologically.