Pull up bars are an essential if you want to work your chest, core, and biceps. However, for a lot of people, pull up bar is not a very common equipment to have at home. Some might even think that the only way to use one is by going to the gym every day. But this does not have to be the case.
Today, we will teach you the basics of making a DIY pull up bar at the comforts of your own home. No need to spend a lot of money on a gym membership or expensive equipment.
More...
First Things First
Making your very own DIY pull up bar can be very straightforward and cheap. However, you must be prepared to use a lot of materials. Also, you must also be very meticulous in its construction to ensure your safety.
Lastly, we cannot emphasize enough how important it is to have your workspace for projects like this. A healthy workplace and ample time can help improve the quality of your work. Remember, anything that is rushed might not be as good.
As for the materials needed, one of the most valuable materials is the bar itself. Make sure that the bar you will be using is rust or at least, corrosion resistant. So that no matter how much you use the pull-up bar, you won't be worrying about tetanus.
A portable work bench and drum sander might also come in handy for projects like these. Some pull up bars make use of the ceiling or attics. There are also others that are hugely reliant on wood.
These are usually the outdoor pull-up bars. There are different kinds of hom​e pull up bars. Outdoor pull-up bars is ideal for people with much space in their lawn or backyard.
However, if you have little space available at home than a ceiling or wall mounted pull up bar might be the better option. A doorway pulls up bar might also be a good choice.
The Basics Of Making A Pull Up Bar
Outdoor Pull Up Bars
For outdoor pull-up bars, you will mostly be needing a bolt, the steel bar itself and wood. First, find a good spot on your lawn or porch where to position the pull-up bar. And then, dig at least three inches deep if you will be using a 4" x 4" wooden post.
Then for the post, measure your desired height and width of the post (you will be using two wooden posts). Drill holes on the top most portion of your posts, making sure that both of them are perfectly aligned when standing parallel to each other.
Do not forget to drill holes for the bolts as well.
Use your drum sander to smooth out rough edges on your wooden post. This helps eliminate any chances of getting a wood splinter. After this, you can now insert the steel bar through the holes. Use the bolts to secure the bar in place.
Lastly, don't forget to check. Try doing several pull ups first to make sure if your DIY pull up bar can hold your weight or if it needs some fixing. Do not be afraid to search for some demos if you do not perfect it in your first try.
Indoor Pull Up Bars
On the other hand, indoor pull-up bars are slightly different from your outdoor pull-up bars. You have a lot of options from wall mounted pull up bars, doorway pull ups bars to those attached to the ceiling (or even the attic).
For wall mounted pull up bars, you will need wood again, some bolts and the bar itself. We will not be suggesting for you to use wood as well as the bar itself. Simply because a steel bar is sturdier for any weight.
You need to measure the height of your wall first, from the floor to the ceiling. For safety purposes, it is best to use a wood post as tall as your ceiling.
The wood should be a little thick to give you more support. Then, cut out four triangular shaped wood pieces. Combine two wood pieces with a wood glue before drilling holes on each side of the triangle. Round out and smoothen the edges with your sander.
Attach the two triangles to either side of the wooden post. This is to measure the distances of the holes you will be drilling into the side of the post. Remember, you will be attaching these two triangles to either side of the wooden post.
It is essential that the positioning of the holes where the bolts (securing the triangle wood pieces) are going to be drilled onto are accurate. After that, you can now attach the wood post to your wall then secure drill it with bolts and screws.
Next, add the two triangular wood pieces to either side of the wooden post, securing them with screws and bolts. Add the steel bar by inserting them through the holes of the triangle wood piece parallel to each other (the ones facing you).
Again, secure the bar with bolts then try it first before doing more pull ups. Also, make sure that you are comfortable with the height of your pull up bar. If not, you can always just make adjustments by drilling holes onto the sides of the wooden post.
Then just reposition the triangle wood pieces holding the bar itself to a lower height.
To Wrap Things Up
You might think that making your pull up bar is bothersome. However, a DIY pull up also has a lot of advantages and long term benefits. Aside from the fact that it saves you more money.
It also gives you the flexibility to design a pull-up bar suited for your workout routine and home space!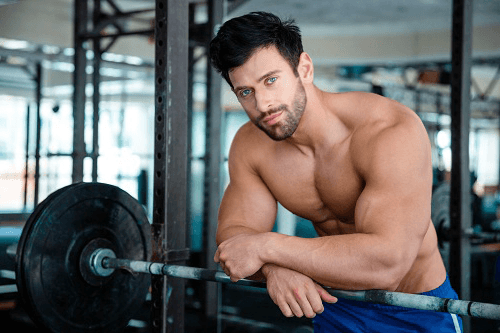 Hi there,
I'm Gregory Brown, chief editor at ConstructMuscles.com
I spend half of my time in this blog while the other half on being physical fitness trainer. Believing in the great benefits of bodybuilding and fitness to the body, I've been motivated to become a fitness enthusiast. It also was what gave me the self-confidence and assurance within myself both physically and psychologically.