Tea is a superfood, for all we know. Due to its very powerful benefits, drinking tea has been very staple to most of the people around the world, taking Japan and China for example. With a literally big pool of types of teas, sometimes you would not know which one will help you with all your needs. If you are about to start or have started living a healthier lifestyle, it is of the utmost important to know that above everything, you should have at least a box of green tea in your storage box.
More...
Why green tea? What is the edge of green tea over the other teas? This article will help you answer those questions, with a specific goal of elaborating how to use green tea for weight loss.
What's With The Green Tea?
Some would find the introduction strange, as it tells you that green tea is the greatest tea above all without consideration to the personal preferences of the people. Of course, people have preferences when it comes to tea, especially if they want the tea to become their new detox buddy--some prefer black tea, chamomile tea, milk tea, or whichever mix of fruit and leaf, but this article specifically pinpoints one type: the green tea. With numerous articles on the benefits of green tea, here are the six of the most mentioned advantages of drinking it:
#1. Green Tea Contains The Right Amount Of Antioxidants
Weight loss has something to do with detoxification, which makes it important to have enough antioxidants. It contains polyphenols and epigallocatechin gallate (EGCG), some of the most powerful antioxidants which prevent your cells and molecules from being damaged. Thus, antioxidants are what makes green tea good for weight loss, further increasing your performance capacity.
#2. It Has Caffeine For Improved Brain Function
Coffee is not just the only way to get the best type of stimuli: caffeine. Teas, specifically green tea, is also a good source of caffeine in the right and not the excessive amount to avoid jittering. It improves the way your brain works, making you more focused on all the things you do, including how you do your workout routines and how you prepare yourself for sleep and recovery.
#3. It Reduces Your Blood Sugar Levels
While sugar cannot be totally emitted from our diet, we need to balance our sugar levels to avoid Type II Diabetes. Having diabetes or any other forms of diseases will ruin the achievement of our goal of healthier life and better physique. Green tea can help us with that as it has its mechanism for lowering blood sugar levels.
#4. It Improves Your Cardio System
As it increases our performance, lower our blood sugar levels, provide a good amount of caffeine, and high-quality types of antioxidants, green tea is also good for our cardio system. It boosts our body, keeping us away from any cardiovascular diseases through lower cholesterol content, further producing antioxidant which is in-charge of avoiding the occurrence of cholesterol oxidation.
There are a lot of recipes and culinary tricks which use such type of leaf as an ingredient and flavor, but drinking it is the best way to enjoy green tea. In that way, you can get what the green tea offers without waiting for it to be digested thoroughly.
Remember that when green tea is used as an ingredient, there are other ingredients, such as sugar that might alter the effects of the tea. With that, it is safe to say that it is better to get leaves, put some water on it, and then drink it for at least three to five times a day for best results.
How To Use Green Tea For Weight Loss?
Given all the information above, we have learned that drinking green tea and incorporating it into your culinary tricks and diet will help you have an improved body system, thus helping you lose weight. Here is a shorter version of how to use green tea for weight loss as written in this detox tea article:
Things to Prepare
Fresh green tea leaves
Boiled water or iced water
Flavor additives like ginger, basil, lemon (depending on your preference)
1. Brew The Leaves
It is best to get fresh tea leaves than getting the tea bags. However, if it is quite impossible to get any fresh matcha or hojicha, you may, of course, get some bags from the counter.
The reason why it is preferred to use the fresh leaves is to lessen the chemical reactions that may be acquired through tea bags. If you are getting tea bags, you may cut the bag and pour the chopped leaves directly to the water to lessen the possible acquisition of chemicals.
2. Get The Best Water Temperature For Your Tea
It is not suggested to wait for your water to boil before pouring it down to your leaves. Instead, as the water reach its boiling point, let it cool down a bit before using it for your tea.
3. Drink Enough Tea A Day To See The Best Result
Three to five cups of tea may give you a number of antioxidants and caffeine you need to get you ready for your big day, according to how to use green tea for weight loss article. Make sure also to drink water to avoid dehydration caused by caffeine as well to keep you kicking.
Be it in the form of hot or cold; it does not matter. The important thing here is you get the enough amount of tea per day to see how it can translate to a better physique. Learned how to use green tea for weight loss? Make sure to share what you knew to your friends! Help us improve this article by posting comments below.
References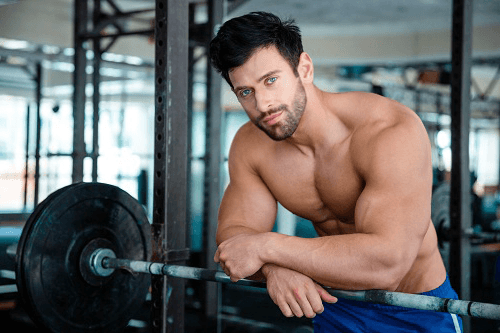 Hi there,
I'm Gregory Brown, chief editor at ConstructMuscles.com
I spend half of my time in this blog while the other half on being physical fitness trainer. Believing in the great benefits of bodybuilding and fitness to the body, I've been motivated to become a fitness enthusiast. It also was what gave me the self-confidence and assurance within myself both physically and psychologically.