There are various ways where you can increase your strength and gain muscle without the use of any dumbbells or weights, and that is through the use of resistance bands training. It could benefit you with having more dynamics in your movements, and activation of other muscle parts that you may not know that you have. It is a must that you include it in your arsenal of training methods. It is why we are going to present to you the Top 5 Resistance Bands for further improvement.
Top 5 Best Resistance Bands
** Below, you'll find more detailed reviews, but you can click links above to see current prices and read customer's review on Amazon
Benefits of a Resistance Band
A resistance band is a piece of equipment that is composed of rubberized materials that can be used anywhere. It is a durable gear that comes in different gauges. Some have harder resistance than what most people use, and others are soft but retracts quickly. There are many uses of resistance bands, and they can be stored easily. Some of the individuals in the representing community may not have tried working out with resistance bands. It has various benefits than the weights couldn't offer. Even as a very simple tool for fitness, it is essential to introduce it to your training
1. Increase in Mobility
Mobility is essential to achieve a full range of motion in your exercises. Moreover, it helps you to prevent any injury when you are planning to go heavy on your lifts. You can use a soft gauged resistance band to be able to stretch comfortable and activate the flexors of your muscles
2. Works On Every Athletic Level
Even the most advanced athlete use a simple tool to their regimen such as the resistance bands. It is because to improve the areas where they lack the ability to execute it. For example, if they are not good high jumps, what they do is they wear the resistance band all over their body and tie it around a rig or a post. Then, they will extend and perform explosive jumps without the use of weights.
Beginners will benefit a lot from it as well. One of the training methods I did before as a powerlifter was, I tied both ends of the bar and performed bench press without the weight. It improved my balance and form with no weights added. Another example is if you don't have your dips to work. Tie the band to the bottom of the power tower, and stand on it. Then, let your weight drop and perform the dip. It is one of the best progressions that you can do for it
3. Highly Available
You don't need to worry about running everywhere because it is abundant in any sports store you visit. Every sport known to man uses resistance bands as a part of their training progression.
4. Combine With Exercises
If you want to increase the intensity of your exercises or have a different approach on your workout, you can add the aid of the resistance bands. A mentioned earlier; it can add up to the dynamic of your movements. You can even do squats or deadlifts with resistance band tied around to improve balance, explosiveness, and resistance.
5. Effective Recovery Equipment
It is also utilized when you are recovering from an injury, or undergoing physical rehabilitation. You may start with a lighter gauge to reactivate the muscles, tendons, and nerves that were damaged. From then on, you may increase the gauge to a heavier one to get your movement going again.
6. Variety
Over time, your muscles get used to the movements that you regularly do. Add a little bit of challenge by doing resistance band variations, and combining it with your regular workout routine. It will also benefit the dynamics of your muscle growth and strength.
Workouts with Resistance Bands
There are a lot of ways you can apply the resistance bands to your workout. You may do it without the help of any additional weights, or better yet, you can even perform them in the comfort of your home. You can also just keep the movements basic, or if you're having a rest day, it's good to perform basic exercises with just the right amount of intensity to get the blood flowing through your muscles. There are numerous workouts you can do, but I am just going to present to you the basic ones for the meantime.
We all know the classic push-up, now let's add a little twist to it by incorporating the resistance bands.
Setup to your push-up position with a plank. Then, fasten one arm on one end of the band, cross it over your back, and press on the other arm. Perform 12 reps of this, and you will notice that there is now more effort with your push-ups.
If you want to add more with on your shoulders and have that V-taper physique, lateral raises can provide you that.
Lay the resistance band on the floor, and step on the middle of it. Next, with both of your hands grab both ends of the bands. Like an ordinary dumbbell raise, with your elbows slightly bent, raise your arms around your chin level and back to the starting position. Perform this for 10-12 reps.
It is an excellent resistance bands workout that can chisel out the lower back, and give it a more defined look. It will also help your cooldown if you did a heavy deadlift previously.
To start with, step on the inner portion of the resistance band. Then, loop the band around your neck, having your upper torso parallel to the floor with your knees slightly bent. Then, stand up straight and back to you starting position. You may do this exercises for fifteen controlled reps for two sets.
You may perform this exercises before your heavy front or back squat sets. It will help you activate and warm-up your muscles to avoid any injury.
Begin with stepping on the band with your feet shoulder-width apart. Grab both ends of the bands with your elbows point forward. Then, squats down with your hips bellow parallel to your knees, and stand up with your knees locked out.
I will give you different core movement other than a simple ab-crunch. It will attack your mid-lower abs with more tension to it.
Anchor the band on a post and loop both ends of the band to your feet. Lie down with both your hands flat on the floor. Then, bring your knees back to your chest and back to the starting position. You may do this for 20 reps since abdominals are endurance muscles.
Let's give your arms a little more definition and size by utilizing your biceps.
Stand on the bands with your two feet, or you may stagger your stance and step the band with only one foot. Then, grab both ends of the band with your hands, with your elbows tucked in your side, perform a curl and squeeze at the top. You may either do this simultaneous or alternate per arm.
Develop that horseshoe shape on your triceps with this variation. It will focus more on the bigger part of the said muscle.
Place the center of the band on a chair or bench and sit on it. Grab both ends of the band and punch upwards keeping your elbows fully extended and keeping it close to your ears. You may perform this exercise for fifteen repetitions.
Top 5 Best Resistance Bands
We have already given you the advantages and benefits of using the resistance bands as one of your tools to have a better body. All the previously mentioned exercises are just a few of the basic movements that are regularly done at the gym. Having that said, you may now do it from the comfort of your home. It is now time to select among the Top 5 Best Resistance Bands, and which among them will best suit your preference.
Training efficiency
Comes in three levels of thickness
Soft to hard gauges
Perfect for mobility training
Some bands are not durable
Snap on the first days of use
Our Opinion:
It is such a shame that there are users that already broke their bands on their first day of use. It just simply shows that the makers are not consistent with their materials. It could lead to serious injuries especially if you're doing assisted pull-ups. However, there are other serious athletes that even equip it on their heavy squat day, and it was able to withstand a couple of sets.
Straps are twelve inches long
Flexible material
Comes with instructional videos
Different gauge levels
Difficult to control
Not for taller people
Limits different exercises
Our Opinion:
It would've been a great resistance band, but it isn't long enough to cover different exercises, especially, if you are tall and have long limbs. We cannot avoid that other bands may snap because of shipping problems and sudden change in temperature. It is still a great band to use, and it is very effective for post-surgery recovery purposes.
Heavy duty exercise bands
Thermoplastic Elastomer
Applicable to any workout
Multiple uses for different levels
The heaviest band doesn't provide sufficient tension
Not for heavy workouts
Our Opinion:
It was almost a perfect resistance band, but it lacks tension even the heaviest gauge available. Many were disappointed that they couldn't utilize it to its optimal level thus, affecting their performance in their workouts. It lasts most of the users a long time, and a lot are relying on it for their recovery periods. It could've been a great product, but no creation was ever perfect anyway.
Great assistance tool for body weight exercises
Highly-effective
The chemical composition of the product may not be compatible with your skin
Our Opinion:
Possible the highest-quality that you may find on this list, but still there are a lot of unfortunate users who already broke the product on its first usage. Although, a lot of the customer's review have satisfactory outcomes. It is a highly-recommendable brand that you can use to improve your routine.
Composed of natural latex
Multiple uses
Comes with door anchor
Inconsistent product quality
Faulty handle
Our Opinion:
It is an excellent resistance to work with, and I guess it is more comfortable to use because it has handles. There are still negative feedbacks from the users, but there are a couple of good ones as well. The product warranty is as authentic as it gets, and a lot of the goods were being replaced if it is faulty, which I guess is a big positive
Our Choice
It is the resistance bands that had a lot of feedback from professional powerlifters, and they truly add this to their heavy weight training. It may not be perfect, but it is believably the most promising among the rest of the choices.
Reminders
Nutrition – Make sure that you eat the right food for you to grow and recover properly.
Supplement – If for example, you are having a hard time gaining mass, there are mass gainers and creatine supplements available today. For those who wants to look shredded, there are various high-quality thermogenic fat burners that are safe to use
Equipment- If you want to feel more comfortable with gripping the bands, I suggest that you use lifting gloves for maximum grip.
Rest – don't forget to rest your body for it to grow, and reactivate those hormones to build better muscles.
Conclusion
There you have it; we just gave you The Top 5 Best Resistance Bands to improve your performance. The choices above may not be to your liking, but we only guarantee the best choices for you. If you have any questions, please leave it in the comment below and share this on your social media page to help the rest of the fitness community.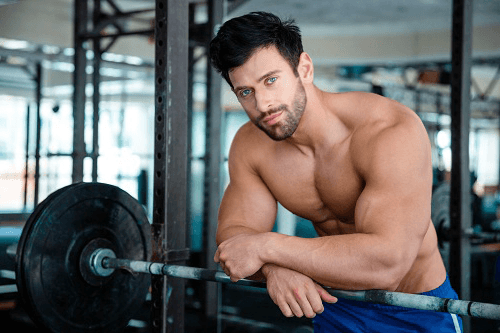 Hi there,
I'm Gregory Brown, chief editor at ConstructMuscles.com
I spend half of my time in this blog while the other half on being physical fitness trainer. Believing in the great benefits of bodybuilding and fitness to the body, I've been motivated to become a fitness enthusiast. It also was what gave me the self-confidence and assurance within myself both physically and psychologically.