People oversee the importance of bodyweight training. I for one have also underestimated the advantages it could do to my body. Under the said regimen, it isn't as bad when you mix it with other types of workouts that are available all over the internet. The community doesn't have that certain mentality that you don't even need equipment to get massive. It is all about being creative and efficient on using the things that is available to you. For this piece, you are going are to learn about the importance of Bodyweight Training while undergoing a bulking stage.
More...
Brief Discussion On Bodyweight Training
Bodyweight training, or also known as "Calisthenics", is gaining popularity nowadays. Our body is used to the basic movements that we do every day accustomed to the mechanics: pushing, pulling, walking, and squatting. It was an overlooked method that people relied to external equipment, in such a way, that we do not train with our own body.Enter your text here...
To some of you, it may seem unimportant to engage yourself in the realm of natural training. It is always that you go inside a fitness center and spend extravagantly, and possibly throw all of your wasted moments in there. I am not saying that there are no equipment necessary for it, it is just that it has a minimalistic approach in that manner.
I have a buddy who is a calisthenics practitioner, and he trains vigorously whenever he see the bar. He uses all the known basics that he learned from all of his peers. He didn't quite start instantly, but it paved way to his fitness lifestyle. With that said, it doesn't select a level of your fitness. Even though you are just starting out without any prior experience with working out, the effort will always matter. I mean, we have the advantage of technology, so you can search the basics of it.
In other words, bodyweight training is an efficient and minimalistic approach to fitness. Your weight will determine the difficulty of each of your workouts. The strength will come in time when you develop from all the rigorous training that will come upon you. You don't have to worry about being "weak" because everyone has to start from somewhere. It will just take patience, and there are no shortcuts to get it done.

Before Starting
There is indeed an utter need of confidence to try this realm of workouts. Just like any other training regimen, it isn't a walk in the park that you will go out there and build instant gains strength from it. You will need to focus and prepare your mind about the possible routine that you will go through.
Visualization is an important aspect that will get you through your training. It is a psychological method that adds motivation to yourself. Your mind has to be ahead of your body that it is almost like telling yourself, "It is easy, I can do this with no problem at all." It is the attitude that counts towards the phase that your temple will encounter. The method works in everything you put yourself into. Even if you are already in the middle of killing yourself, you need to have that tunnel vision of getting through it – going for the light of it. It is where your drive will become faster and have the urge to overcome your physical fatigue and keep pushing yourself harder. Without that skill, you won't even have the urge to motivate yourself, or even start your day with it.
Body Awareness is another skill that you need to practice and grow with along with your training. You need to be aware of the muscles that are activated to execute the movement properly. For example, if you are not engaging or squeezing your traps on the pull-ups, you won't have the proper contraction and muscle activation to get yourself to the top. These little details are so important for your body to cooperate better. In the long run, your body will start working more efficient and more functional compared to muscling it all out and misuse the limbs further.
Planning It Out
Let's tackle how to begin our calisthenics. You are not just going to walk out there, and wander around and create your own training.
#1. Mechanic To Focus On
What it means is that, do you want to focus on your core stability and strength? it will determine the routine that you have to do for the week. I guess it is pretty normal to what kind of training you will put yourself on. Planning is a crucial key to get your A-Game on going.
#2. Meal For The Day
We are not just talking about the training per se, but the fuel that will drive you for the day. Later on, we will discuss what you should eat to have that mass all around you. It is a vital factor of your growth to know what you are eating, and when you are supposed to take it.
#3. Location
One of the beauties and convenience of calisthenics training is, you can almost do it anywhere. If it doesn't require you to do any bar works, then you can just simply do it at the comfort of your own home. You can sign up or register in your local fitness center, but to be honest, you might not get the most out of it if you are planning to follow bodyweight training programs religiously.
Your Bulk Diet
If you think that you can eat your way through the process, then you are doing it right. The thing is, you don't just get a happy meal every single day. you might not progress and it could be very hazardous to your health as well. As the saying goes, "Health Is Wealth." A lot of the readers might ask "Isn't it going to be harder to train with our body, if you are eating a lot? " you have made your point, and I also doubted about it before I started. Honestly, it will benefit you about your performance. You will be surprised that even though you are massive than you used to be, your muscles will grow better.
#1. Nuts and Seeds
#2. Carbohydrates
#3. Vegetables
#4. Protein
How To Train For Calisthenics
All you need to know is to train all of your muscle. If you already have prior strength from lifting weights, then I guess you will have minimal problems. Although, you will notice your muscle imbalances when you exert from one muscle area to another. However, you are a newbie and want pursue a misunderstood field in fitness, then it is time to broaden your skills.
Conclusion
You will be up for a challenge, and each time you get better, you just have to keep on training. If you want to achieve perfection, you have to fail a couple of times to do so. That is a journey of a calisthenics practitioner and athlete. With retaining your size and gaining mass, you can opt to do some weight training if it is a must.
And one last thing, let have a checking your body frequently. With DEXA Scan, they do DEXA Scans, a way to precisely measure body composition (muscle, fat, bone). It is a great way to see exactly where you are now and measure progress. They also show you advanced stuff like muscle asymmetry (which can lead to injuries), and visceral fat (the dangerous fat around organs).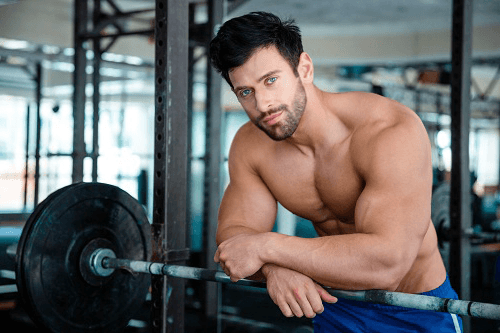 Hi there,
I'm Gregory Brown, chief editor at ConstructMuscles.com
I spend half of my time in this blog while the other half on being physical fitness trainer. Believing in the great benefits of bodybuilding and fitness to the body, I've been motivated to become a fitness enthusiast. It also was what gave me the self-confidence and assurance within myself both physically and psychologically.