Diet, being one of the most influential factors in bodybuilding, must be properly planned to go with the flow with your set of activities and routines. To keep a balanced diet, you have to be very sure that you have enough protein, micronutrients, and of course, carbohydrates.
There are only a few best carbs for bodybuilding, and so you have to be very careful of what you eat. Being not fully aware of what is it inside your food might hinder you from getting the perfect physique. To help you build a good harmony between diet and routines, here's a list of the top carbohydrate-rich food you can eat while working out!
More...
Starting up your fitness-friendly lifestyle this year? Check first this list of best carbs for bodybuilding to have your diet synchronize with your target workout routines!
5 BEST CARBS FOR BODYBUILDING
Pasta
Not just Italians are in love with pasta. Whether you are from any part of the world, surely, you once or forever love eating any pasta dish. Now, while shifting into a healthier and sexier body, there is no need for you to bid goodbye to pasta. Rich in carbohydrates and flavor, pasta is one on the top tier of best carbs for bodybuilding!
Oat Meals and Cereals
Getting oat meals and cereals is like hitting two birds with one stone. Oat meals and cereals are best in giving bodybuilders, and the rest of the population enough supplies of protein and carbohydrates in the body, thus keeping them hyped up for their pipeline of activities.
Same goes for someone who has just switched their lifestyle towards healthier and slimmer one: get oat meals and cereals to have enough energy and to have bigger and bolder muscles!
Brown Rice
Having the brown rice in the spotlight just less than a decade from now is indeed a good thing for bodybuilders and even to newbies on this. Natural wheat gives human body a lot of good elements like protein, thiamine, calcium, magnesium, fiber, and potassium. It being rice, brown rice is also a good source of carbohydrates which we need to have a long lasting energy.
Wanting to go hard on your grind today or in the next days? Bank on some good carbohydrates through eating brown rice to have enough energy supplies for your intense workout session! To make it more delightful, make sure to pair it up with other good food for bodybuilding!
Bran Muffins and Bread
Rushing towards the gym or to elsewhere is no longer a success not to be able to eat anything with carbs! Bran Muffins and any other type of bread like bagels will surely be your go-to when you are rushing but need to get a quick meal.
Sometimes, oat meals and cereals become boring, and so you need to improve the way you prepare them. If you are lucky enough to be able to bake things up over enough heat, use your skills to come up with pretty good pastries out of oats. Bran Muffins and Oat Breads are the most basic ones that you can try. Definitely healthy and energy giving food in one bite!
Sweet Potatoes
You have to be extra careful in picking which fruits and vegetables to eat, but make an exemption in case you encounter sweet potatoes in grocery stores! Like a multivitamin supplement, sweet potatoes can offer your body good amount of Vitamins A, B1, B6, B2, C, and even manganese, potassium, and phosphorus. These elements are just a plus, of course, because sweet potatoes are actually on top of the best carbs for bodybuilding!
Also, check on these lists of best fruits and vegetables to get while working for a better body!
There are a lot of best carbs for bodybuilding, but these five are the easiest to find and prepare, and also very considerate when it comes to your budget. However, if you are still looking for more commentaries on the best carbs for bodybuilding, feel free to watch this short video clip:
Conclusion
Not all carbohydrate-rich food around you is good for someone who is seeking to have a better-looking physique and healthier body. With that, you have to be very careful of what you are eating because your diet greatly affects your shape and your overall health. Also be mindful of the amount of food you eat, knowing that everything in excess might be harmful. While carbs are known to be converted to energy, the sugar content of it might also contribute to your fats, which you are trying to avoid.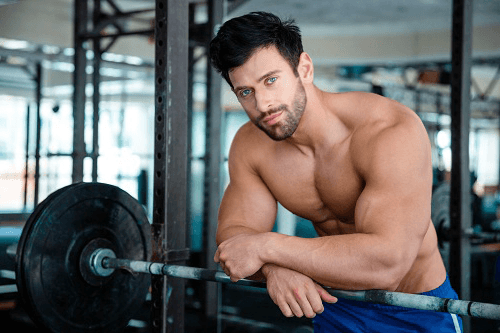 Hi there,
I'm Gregory Brown, chief editor at ConstructMuscles.com
I spend half of my time in this blog while the other half on being physical fitness trainer. Believing in the great benefits of bodybuilding and fitness to the body, I've been motivated to become a fitness enthusiast. It also was what gave me the self-confidence and assurance within myself both physically and psychologically.