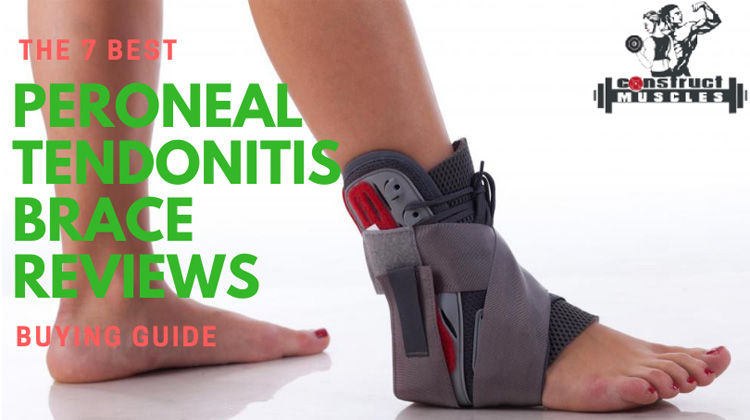 Whatever sport you participate in, you might highly benefit from a Peroneal Tendonitis brace. These are ankle braces that provide support and protection required to prevent injuries and further pain. It's made specifically for those with tendonitis, particularly Peroneal Tendonitis.
But with the many different types of ankle braces available, which one is best for you? Read on as I show you the seven reviews for the Best Peroneal Tendonitis brace and how to choose one.
The 7 Best Peroneal Tendonitis Brace Reviews
Here are the seven top Peroneal Tendonitis brace products I've tested and reviewed:
1. BioSkin Trilok Ankle Brace (Best Peroneal Tendonitis Brace)
The first ankle brace I'd like to commend is the BioSkin Trilok Ankle Brace. It comes at a moderate price and while still a bit steep, it offers amazing performance made for all runners. It can accommodate injuries besides Peroneal Tendonitis, such as plantar fasciitis, PTTD, ankle sprains, and more.
This is because the Trilok is built with different components to mimic the body's natural tendons. It secures the ankle and still gives it the range of motion needed for running, but with less risk of pain and swelling.
The brace also prioritizes comfort, made with soft and hypoallergenic materials to keep your feet breathing and steady.
My Opinion:
It doesn't feel bulky and has me run naturally without the stuffiness or heaviness. I recommend it if you want to prevent certain running injuries without compromising your performance.
Pros:
Very soft and breathable material that's hypoallergenic
Can walk and run for longer distances without pain
Mimics natural ankle movement safety to lessen swelling
Cons:
The sizes run small, need to order one size larger
A bit complicated to put on at first, takes time getting used to
2. gonicc Professional Foot Sleeve Pair
If you're focusing more on affordability, then you'll like the gonicc foot sleeves. They come in two pieces to accommodate both your ankles, offering adequate compression. While it isn't superior stabilization, it's enough to keep your ankles from rolling or from serious injuries while running.
I also like that it offers instant pain relief, so if you're more prone to swelling, then you can benefit from this. It's also made with comfortable material, having the ergonomic and lightweight design to keep you running without bulkiness.
Pros:
Lightweight and soft material to keep ankles comfortable
Offers pain relief from minor swelling and splints while running
It comes at a very affordable price for those on a budget
Cons:
It doesn't help relieve pain from current injuries
The straps begin to hurt after a few hours of using it
My Opinion:
It's inexpensive and still offers the pain relief needed. While it isn't for treating injuries or quickening recovery, it's best for injury prevention on a budget.
3. Bracco Ankle Support
Another very affordable ankle brace goes to the Brace Ankle Support. This compression brace also provides enough compression and support to keep your ankles from awkward movements. It helps maintain natural ankle joint movement and prevents any running-related injuries.
It comes with the firmness and reliability for minor injuries and pain such as strains and sprains. It also stabilizes weakened ankle joints if you just came from surgery. It should not be used as a treatment for recovery alone, but a great supplementary to it if you want to begin running again.
Pros:
Athlete-friendly with an open-heel design for better motion
Very simple design that's easy to use and put on
Quality neoprene that helps provide warmth and circulation
Cons:
Not enough support for those healing from major injures
The durability is questionable for its price range
My Opinion:
It's quite affordable for support, but you'll still need to follow therapies if you have an injury. However, you get your money's worth if your main focus is injury prevention while running.
4. Med Spec ASO Ankle Stabilizer
The Med Spec ASO Ankle Stabilizer is suitable for either ankle injury prevention or recovery. It's built with stabilizing straps to protect and support the entire ankle and its joints. Furthermore, it has the ballistic nylon boot design, ensuring both strength and durability while keeping your ankles free from injuries.
I like that it has an ergonomic design and excellent compression without it being too tight. The elastic cuff enclosure ensures that the lashes and straps are secure even during intense runs!
Pros:
It's built with amazing durability to last for a long time
Straps and laces are secure and won't unravel during runs
Easy to adjust and cleans well for better maintenance
[/su_list][/su_column]
Cons:
Not made for professional races or runs, only for casual ones
Some complaints of receiving the wrong size guides
[/su_row]
My Opinion:
For the compression and support the ankle brace provides, you get more than what you pay for. Just make sure that you get the right size and use it for casual runs only, not in professional settings.
5. Liomor Ankle Support
Another very affordable option goes to the Liomor Ankle Support Brace. What makes it different from the other braces reviewed in a similar price range is its material. It focuses more on comfort in terms of breathability, having the moisture-wicking material and perforation for cooling features.
As for its overall design and support, it has the open-heel design for a better range of motion. It has good protection, but best for injury prevention rather than treatment of major pain. It lessens swelling usually felt after runs, but to an extent.
Pros:
Made with breathable and soft material to keep feet cool
Cheap price but still performs well enough to reduce pain
The brace accommodates larger feet and sizes
Cons:
A bit of a bulky feel and doesn't support ankles exceptionally
It will take time figuring out how to put the braces on
My Opinion:
Overall, I feel like it's a great choice if you want something to lessen minor pain without compromising coolness. Plus, I appreciate its bigger designs to accommodate those with bigger or flat feet.
6. SS Sleeve Stars Ankle Brace
The SS Sleeve Stars Ankle Brace offers exceptional support without the high price. It's helpful if you're going through minor injuries or for pain prevention. The design is meant to speed up recovery from tendonitis and other less intense injuries such as Achilles heel or plantar fasciitis.
I like that this is a simple and lightweight strap that provides the snug fit and ease of adjustability. You can adjust its compression, which is just enough to lessen pain and improve your circulation. It fits well and is lightweight, so you won't feel it as you run or put it with your shoes.
Pros:
Easy to put on and convenient to use anywhere
Durable and soft material that can last long
Comes with a bonus strap and warranty for longevity
Cons:
Not the best in professional settings or major injuries and pain
Can't accommodate wide feet well enough
My Opinion:
I believe that this ankle brace has a great price range and made with material to last long. I find it better for casual runners who want to lessen the usual discomfort felt after intense sessions.
7. Bauerfeind MalleoTrain Ankle Support Brace
And lastly, I highly recommend the Bauerfeind Ankle Support Brace for its lightness and support. It's made with a special knit fabric to fit your ankle's natural shape, ensuring protection and pain relief. What makes it unique among the rest is that it has the MalleoTrain brace, which offers medical-grade compression.
The MalleoTrain design is constructed to conform to your ankle's natural shape for improved mobility with stability. Furthermore, it has the softness needed, as there are two soft pads to massage your ankle joints as you move around. This reduces swelling while still providing even more stability, preventing serious pain and injuries.
Pros:
Has accurate sizing to ensure a snug fit and good compression
Unique MalleoTrain feature for medical-grade performance
Very comfortable and soft to keep your ankles pain-free
Cons:
The brace comes at a more expensive price
It's not sold as a pair, making it more expensive
My Opinion:
You'll be surprised by how effective it is in terms of lessening the pain and swelling. After a few weeks of using it while running, there's a significant improvement and you can run with confidence.
Choosing a Peroneal Tendonitis Running Brace
Peroneal Tendonitis in runners is a fairly common injury runners are susceptible to. It happens when you have increased the load or overused your tendons. This will then rub the bone, with the friction causing tendons to swell.
There are various ways to treat the injury. You can do exercises, therapies, medication, or icing and elevation of the affected leg.
Besides these remedies, an ankle brace can help. These stabilize your ankle joints, preventing motions that lead to further inflammation of tendons. It can either help prevent or quicken recovery from said injuries, thanks to its stability, warmth, and compression.
Now that you've read through the Peroneal Tendonitis brace review, what else is there to learn about choosing one? Here are important factors to consider when making the final choice:
1. Comfort and Adjustability
Comfort is a huge priority when selecting an ankle brace. It's the main reason why we invest in such braces! The best brace for Peroneal Tendonitis should be made with soft yet strong material that protects and stays comfy.
Besides this, you should also consider two features related to comfort:
The brace should be breathable, ensuring that heat and moisture are removed from the skin while wearing the brace. This lessens the stuffy feeling and improves your ventilation.
Your chosen brace should have to be adjustable according to your ankle size. This controls the amount of compression, according to what you want and need.
2. Size and Fit
The chosen ankle brace should come at an accurate size. You'll need to measure your ankle accurately to get the exact size you need from your brace.
All you need to do is to place a flexible meter around your ankle, about five centimeters above your malleolus. Once you measured the circumference, you have a basis of the size. Manufacturers may have different size standards, so be sure to check their charts before choosing a size.
Take note that the standard ankle circumference measurements would range from 20-27cm.
3. Durability and Compression
Of course, you'll want to make sure that your chosen Peroneal Tendonitis brace is made excellently. It should have premium-quality materials and construction to last for a long time. Prioritize its strength, as it will have to endure a lot of pressure from exercise and sweat.
Invest in braces that can withstand different weather and running intensities without it wearing off easily. The entire race, its velcro, and straps should NOT tear off or wear off quickly. The same goes for its compression and overall performance, as your brace should provide consistent support and protection for years of runs.
4. What Do You Need the Brace For?
There are two main types of footbrake for tendonitis:
A preventive model is made to protect your joints without interfering with your comfort. These braces are designed to exert a certain amount of compression to protect your joint. I highly recommend these braces if you're returning to practice running after recovering from the injury.
Semi-rigid ankle braces are the most frequently used, with its stabilizing function. It supports and promotes correct joint movement, often with elastic bands to adjust its ankle length and protection. These are made best if you are still currently recovering from Peroneal Tendonitis running injuries but want to continue your routine.
If you want to learn even more about a foot brace for tendonitis, check out this informative video:
Wrapping It Up
Hopefully, this article taught you how to choose a suitable Peroneal Tendonitis brace for you. So start looking into making the right investments for your sports and feet now.
Do you have any questions or would like to share your reviews of these braces? Share it in the comments section below, your thoughts are much appreciated!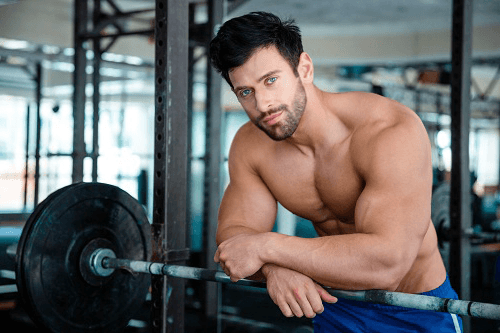 Hi there,
I'm Gregory Brown, chief editor at ConstructMuscles.com
I spend half of my time in this blog while the other half on being physical fitness trainer. Believing in the great benefits of bodybuilding and fitness to the body, I've been motivated to become a fitness enthusiast. It also was what gave me the self-confidence and assurance within myself both physically and psychologically.