Squats is one of the biggest muscle mass builders of all time. Even though that you primarily use your legs to get the weight up, there are a lot of muscles involved to do so. Now, it is time to improve your lifting up a notch by acquiring squat shoes. They are commonly known as "lifters" because they could also be used for other Olympic lifting and other heavy lifts like deadlifts. We are going to suggest to you the Best Shoes For Squats to lift heavier.
More...
** Below, you'll find more detailed reviews, but you can click links above to see current prices and read customer's review on Amazon
What Are Squats Shoes?
Squat shoes or lifting shoes are not your usual pair of kicks that you can just war around. They are specifically designed for lifting because of how it aids the body through the movement. It has a flat sole of the shoe that are very hard so that you can stay stabilized through the lift or the squat.
It is footwear that is designed to elevate your heel to help you with your mobility in your ankles. Moreover, it allows you to have the proper posture in your lifts including the Olympic lifts. A lot of professionals and athletes have invested on the said shoe for what they can do to the particular type of sport.
It is a big difference maker from a standard training shoe. Although, CrossFit athletes would bring two types of shoes during their training; the lifters or squat shoes would be one, and training shoes like a Nike Metcon or a Reebok Nano. It is also applicable in deadlifts because it keeps your balance and it aids opening up those hips for full extension.
Another big difference is that training shoes would normally have cushion and rubber sole. A Weightlifting shoe would have a very hard bottom and a flat surface with them; which is why the professional lifters and CrossFit athletes would rather wear them on their heaviest lifts.
Advantages of Squats Shoes
The Squat Shoes has done a lot for many athletes. Winning several records in powerlifting meets and weightlifting opens been one of the stepping stones of lifters. Whoever wears them know what it can do because of it can elevate your performance in your lifts.
1. Flat Sole
The sole of the shoe is composed of a hard plastic material. That is why when you watched the lifting sessions, they make a loud sound when they have to catch the weight.
The reason behind the material and the design is, to get as much force exerted from the ground up without you wobbling with your stance or positions. When you do a squat with a standard training or running shoe, your feet tend to move or wiggle when you are trying to push the weight of the ground which could lead you to severe injuries.
Pro-athlete trainer Joe DeFranco states that the flatter you are in contact with the ground, the more powerful you are when pushing the weight. You will have ankle problems when you always wear soft shoes when you lift.
2. Elevated Heel
The shoe is flat on the ground, but why is the heel elevated? Won't it change the direction of where you were pushing instead of straight up? Think of it this way, when you lack mobility in your ankles, don't you tend to tip-toe when you press the weight? You will have a better form on squats when you the heel is elevated. With a little help of a knee sleeve and squat shoe, you might even reach a personal record you have never reached before.
If ever that you are tight around a particular area such as the hips, thighs, and ankles, the squat shoe alleviates those problems in your lifts. In Olympic lifting, especially the Snatch, you have to catch the weight in an overhead squat position. If you lack the mobility, you will tend to forward, and the weight will just follow through. Imagine the stability you will achieve when you have squat shoes or lifters.
You can use the resistance bands to help you mobilize your heel to attain the flexibility.
3. Tight and Secure Fit
It is not your usual shoe that you have to tie with the shoe lace on. It is equipped with straps so that your feet stay snug and fit. It is the comfortability. In squats, you want your knees to push out and not cave-in. There are times that when you push out your knees, the feet can follow and slide out. The tightness of the squats shoe can prevent that.
4. Upright Position
Proper form and technique is the very foundation of every lift including squats. When you are wearing squat shoes, it helps you to achieve and maintain an upright position while making the motion itself. Imagine if you bow a little bit, the weight will move forward thus, giving you a harder time to push the weight. The only for squats is up, and not forward or backward.
The Bad Side of Squats Shoes
1. It Is Just For Lifting
Squat shoes or lifters are the best to use for lifting, but that is it. You cannot use them or else you might have a severe case of plantar fasciitis. I've already experienced that kind of injury, and I tell you it hurts. If you run, your feet forms into a natural curve step after step. Since the squat shoes are hard and flat, it will refrain from accumulating that natural curve and step.
It is the reason why CrossFit athletes tend to bring two different shoes with, one being the squats shoes, and the other is training shoes. So, having that said, it is only a shoe for powerlifting and Olympic weightlifting. Don't even think about wearing them in bodybuilding training.
2. Hinders Pause Reps
There are some users and lifter that says it 's hard to do pause reps with squat shoes. Because of the elevated heel, the knee takes the beating when you stay down there in the squat. I know it can bring you a to a proper depth, but it hinders you to stay there for long. If you are trying to do pause reps, then, by all means, do it barefooted.
3. The Elevated Heels
Yes, you read that right. It is both a pro and a con of having an elevated heel on the squat shoe. A while ago, I told you that it aid your ankle mobility so that you can reach a proper depth in the squat. There is a reason why it is called a squat shoe and not a deadlift shoe.
In every rep that you do in a deadlift with lifters, you are adding a deficit on every rep that you do because you are taller than usual. You have to exert more effort, and a few increments already bring a huge difference from a flat surface.
4. Expensive
I am telling you that it's not just the brand that is making expensive. There are certain materials that they have design properly because of the performance that the brand has in mind. It has to stay rigid and durable as possible because you are lifting heavy objects with it. One wrong move in a lift could either fail your set or worse, even bring you some serious injuries that could make you never lift ever again. Safety is always to priority.
The Best Shoes For Squats
Now that you are entirely filled with the proper knowledge about squat shoes, it is the time that we present to you our list of brands that have been reliable for athletes. Don't worry as all of them are available on Amazon because they are high in de mand worldwide by professionals. Not to mention, some of them are sponsors of Olympic weightlifting events.
Removable insole
Open forefoot
Flexible toe
It is not a universal fit.
It is too narrow for some people, and it might be a different fit than their regular wear.
Our Opinion:
Don't be misled that it says cross trainer. It is still meant for lifting. Ok, we have received a lot of positive reviews on this about being stable and provided support in their lifts. About its construction, it is made of a rubberized sole and a flexible forefoot which I believe adds comfortability to the one who is wearing it. However, it is too narrow down on the toes which could hurt you in the long run. So far, that is the standard negative feedback about it, so overall it is still an excellent choice.
Open forefoot
Lightweight materials
Synthetic mesh fabrics
The rubber sole is not properly constructed
Inconsistent quality
Our Opinion:
This is a great comparison from the Powerlift.3 version. It has a wider fit all throughout, so I guess it has to be comfortable than the newer version. It is another reason why some lifter would still buy this version than the powerlift.3 because of a straight fit. Although, there is a problem with the quality and the built. One review was, the sole doesn't stay intact for long after several uses.
Very lightweight
Solid construction
Added elastics for proper tendon movement
Contoured TPU heel wedge cups
Comes with two insoles: soft and hard
Our Opinion:
This is the most expensive shoes on the list, but I understand why. Nike has put a lot of effort making this a very sturdy shoe, and at the same time lightweight. They have carefully selected their materials in constructing the shoe. Even though most of it are synthetic, it is their technology that makes it a unique amongst the other brands. The only bad review I saw about the shoe is, sometimes they get the wrong size, but that is the shipments fault.
Comfortable rubber sole
POWERBAX Midsole
Synthetic materials
It is not that stiff for a weightlifting shoe
Less grip on the soles
The heel is not solid
Our Opinion:
First off, Reebok is more popular with their NANO models than their Lifters. However, it is still a nice design that they were able to make a weightlifting shoe on their own. The thing is, the heel is not a solid one. It would be kind of dangerous since it will keep you off-balanced during your lifts.
PU-Coated leather
Lightweight injected polymer
Heel overlay with VentFlow for breathing
Very durable
Uncomfortable wear, only for people with a narrow foot.
Inconsistent quality.
Poor-quality materials
Our Opinion:
This could almost rival off the Romaleos because of the technology they use. If only the quality is top-notch and the manufacturing is very consistent about it, then this would be the top choice hands down. It is very lightweight according to the users, and their feet doesn't warm-up inside when they use; which makes it a comfortable shoe to wear.
Our Choice
It is no doubt that the Romaleos is the king of weightlifting shoes. No other brands have surpassed the standards when it comes to squats shoes according to professional athletes. If you click here, you will notice that all the lifters in here are wearing the Nike Romaleos. When they perform the catch on their lifts, listen to just how solid it sounds when they land. Check out their website about the technology that they use.
Conclusion
There you have it! We have just given you the Best Shoes for Squats to improve your lifts. It is known to the world that Romaleos are the best. But your personal preference still matters. If you have other questions or suggestion, please leave a comment below.
References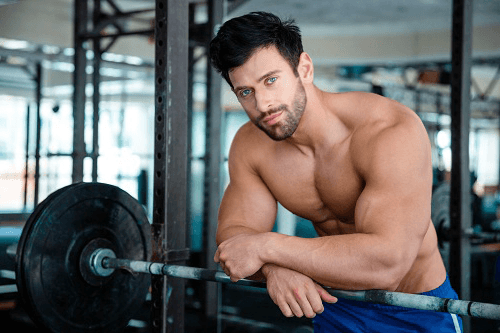 Hi there,
I'm Gregory Brown, chief editor at ConstructMuscles.com
I spend half of my time in this blog while the other half on being physical fitness trainer. Believing in the great benefits of bodybuilding and fitness to the body, I've been motivated to become a fitness enthusiast. It also was what gave me the self-confidence and assurance within myself both physically and psychologically.