One of the most targeted objectives of bodybuilding is burning excess and unnecessary fats. Not necessarily to lose weight, but we want to burn calories to have more muscles than soft and baby fats in our tummy. While a lot have been calculating their calorie intake through the food items they eat, here is another alternative to watching out our calories: squats. The main question then is How many calories do squats burn?
More...
How Many Calories Do Squats Burn?
Why do we have to burn calories?
We have thousands of calorie intakes every single day, and one way to avoid it from clumping in our tummies as fats is to burn them. Aside from the general knowledge that we burn calories to lose weight, here are three other reasons on why we should consciously convert calories to energy.
#1 Basal Metabolic Rate or BMR
We burn calories just by living the day. We breathe, we eat, we think and so our body systems are working on the inside where calories that we have are being consumed. The Basal Metabolic Rate consumes around 60 percent of our total calorie count and so we need to make sure we are eating right to not destroy the operationalization and processes of our body systems.
#2 Engagement to activities
We need enough calories so we will have enough energy to do our daily activities - including our engagements in the gym or in bodybuilding. If we do not have enough energy and if calories are not converted to energy, our body will not be capable of dealing with the activities we have lined up for the day.
#3 Thermogenic effects of diet
Because it is important for us to eat to have enough nutrient supply in the body, we need to burn calories to not feel bloated. If we are bloated, then our appetite is destructed. To make sure we are eating enough, the calories we have hours or the day before must be properly consumed or converted.
How Many Calories Do Squats Burn? Compute for the amount of burned calories
We can burn calories in many different ways but in this case, we will compute how many calories do we burn just by doing squats. By performing squats right, we can compute the amount of calories by first identifying the following:
Body weight
Intensity of squats performed
Repetitions performed

To compute, calculate the number of calories burned per minute of performing the right squats, follow this formula:
21 x Weight in Kilos / 200 = calories burned by performing squats
That is 21 (a constant) multiplied to your weight in kilograms all divided by 200 (another constant). For example, if I weigh around 50 kilos, then every minute of squatting, I burn around 5.25 calories.
To make sure you are squatting properly, you can check this video for the step to step instructions to performing squats:
Why do we need to perform squats?
We do not need to go to the gym and pay for the monthly or annual subscription just to perform squats. We do not need to buy gym or workout equipment to be able to perform squats. What we only need is our determined self and a clean space with mats to make sure that we can squat properly.
The Benefits of Squatting
Even though we are discussing that squatting is a way to burn calories, there are a lot more benefits that we can get it we will include our squatting routine in our everyday workout schedule. Just by doing squats properly, we can strengthen the muscles we have in our legs and calves, we can improve the flexibility of our body, we strengthen our joints, and we do build better muscles and improved strength in general.
Just by doing squats on a regular basis, we can make ourselves more capable of enduring more intense workout and bodybuilding routines in the nearby fitness gyms. Indeed, performing squats is one of the most simple, most wallet-friendly, most workaholic schedule-friendly routines for people who would want to have a better physique.
To cap off, here again, are the other benefits of performing squats on a regular basis:
Strengthen legs and calves
Greater flexibility
Increases mobility
Strengthen joints
Help maintain balance
Boosts overall performance
Build muscle and strength
Increase overall power
Pro Tips in Burning Calories through Performing Squats
Make sure you eat on a regular basis and you have a good diet. To check on what to you can eat to have enough calories in your body, check these amazing snacks that you can eat while engaged in bodybuilding. You can also see what the best meals are before your morning workout here
Supplement the nutrient supply by getting multivitamins and creatine. You have to have enough nutrients not to be prone to fatigue or any internal injuries while performing squats. To check to the best multivitamins for bodybuilding, click here and creatine, click here.
Drink enough water to keep your body hydrated. Water will help you have proper regulation of blood, liquid, and nutrients which in turn will help your body convert calories to energy.
Conclusion
While there are a lot of routines out there which can help us burn calories and lose weight, one way of the most considered way to lose it and to have a stronger body is through performing proper squatting. Of course, we are free to pair it up with other routines that we have pinned with our bodybuilding schedules; just make sure that you do squats regularly for the best results. If you want to work at home, you can pair up squatting by biking. See the list of the best recumbent bikes
We need to burn calories to tone up our body more properly, further making us one step closer to the good physique that we are looking forward to. For best results, make sure that we do squats right; you can check on the tutorial above.
To have proper monitoring, before you start with squatting, you weigh yourself first. Then compute the amount to burn every minute to know the intensity and repetition of the squats.
For your insights, let us know by sending us a comment below. Also, do not forget to share this article to spread the knowledge with your workout folks!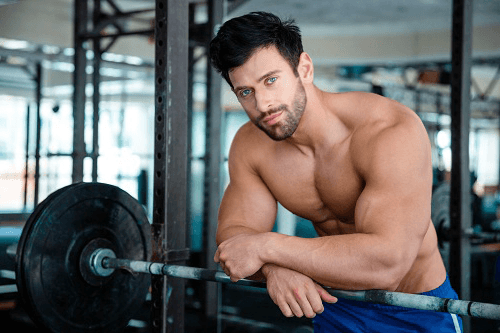 Hi there,
I'm Gregory Brown, chief editor at ConstructMuscles.com
I spend half of my time in this blog while the other half on being physical fitness trainer. Believing in the great benefits of bodybuilding and fitness to the body, I've been motivated to become a fitness enthusiast. It also was what gave me the self-confidence and assurance within myself both physically and psychologically.