Doesn't it bother you that you have thick knees? It could be hereditary for some reason, but there are ways that you can lose it. Certain activities can lessen the size around your knees, and it isn't that hard to do.
I am sure you searched about because you are having a hard time fitting in your pants, or the knee sleeves that you just bought. Well, you don't have to worry any further because I will give tips on How To Get Rid of Fat Knees?
More...
How To Get Rid Of Fat Knees
WHAT CAN CAUSE FAT KNEES?
---
I will give you just two reasons why it is possible to have the mass around the knees. Don't worry it has nothing to do with injuries and inflammation – just stay calm!
1. Hormonal Imbalances
Studies show that it is common to women, especially those already past beyond adolescence, to have stubby knees. It is a natural occurrence when it is nearing "the time of the month, " and it will temporarily increase the circumference around the area.
It also caused by pregnancy; it is normal that a female's overall physical appearance to increase because of the nutrients you need to intake while carrying the child. In return, it gives the female's physical appearance a bit "bulky" than its former stature.
2. Hereditary/Genetics
Simply put it this way, it is in your genetics to have fat knees with your family. No matter how much exercises you do for it every day, it can still come back as quick as that. Our body, in general, has places where it can have a specific fat deposit area, and it makes people compare their physical appearance from before. You will notice this or reminisce about it when you are growing up.
The bone structure also falls under the category mentioned above. Sometimes you wonder that no matter how much squats you do, your legs and glutes don't increase their size the way you desire them to. It is all about the genetics that you have, and sometimes, the work doesn't add as much.
We know that there is the simple body structure people have namely; ectomorph, endomorph, and mesomorph. Usually, Endomorphs have a dense bone and calcium composition, which gives them a large structure. You can trace up from their wrist and their hip-to-torso ratio from through the naked eye.
GET RID OF THE FAT WITH THESE SIMPLE STEPS!
---
1. Have The Right Diet Plan
There are certain diets for cutting, and it is the main thing I can suggest to you. If possible, avoid foods that have high amounts of uric acid. It can further bring a swollen joint and pain around the area. What you east will certainly reflect on your current physique. I suggest that you eat the right food to get you where you want to be with your body.
Have a diet program that is basic and clean. Have the proper carbohydrates that have low in sugar, and combine it with a lot of leafy vegetables. Oats, whole wheat, and wild rice are the best options you can get because they have low sugar but high dietary fiber.
If you wish to take in fats, make sure that they are healthy fatty acids – omega 3 and omega-6. They are usually found in olive oils, nuts and its oils, fatty fishes, and some seeds. Our body can't naturally produce the said nutrients, so it is best to eat foods that contain them.
Cut back on sugar and calorie-heavy beverages as some of them can have a bountiful value of sugar and empty calories. Learn to enjoy the health benefits of drinking plenty of water in a day. It naturally flushes out the heavy metals and toxins in your body, and it can repair organs as well.
2. Nutrition Will Benefit You As Well
Certain supplements can also aid your weight loss and reduce the stubborn mass around your knees. You can find different fat burners to help you lose weight fast. It could simply be just a fat build-up around your knees that can be hard to target with your daily exercises.
Detoxifiers and Detox Teas can also help you with that, but how? There is a possibility that there are chemical build ups and fat deposits around the knee area that could be contributing the mass around the said area. It would be in your best interest to invest on tried and proven detoxifying products.
3. Just Keep On Exercising
If you are already doing daily physical activities such as running, lifting, sports, and other healthy recreational activities; then, don't stop and pursue it. It is important that we keep our body running for it to recover and heal damaged tissue. It is good for the heart to have a regular blood flow and it will be rewarded later on in your life.
Since we are tackling about eliminating the annoying fat around our knees, then I could give you some exercises while you are at it. You can do some jumping lunges, squats, leg raises, jump rope and running. All of the aforementioned exercises will deal great with your muscles in your lower body.
Not only that it will eliminate fats, but it will also strengthen your muscles. Lifting is a great testosterone boost, and it will give you more health benefits than you expected. Remember that it is best to wear your knee sleeves since you will be dealing with numerous leg exercises on a high-volume basis. It is also important to wear comfortable outfit while exercising. If you don't have one do visit https://www.hotuksavings.co.uk/stores/laura-ashley/ for some amazing deals on gym clothing and accessories.
Reminder
When you are exercising, please be mindful of your surroundings. We want to avoid bodybuilding and weightlifting injuries that may occur when you are careless
Always remember that everything takes time. Rushing every process will not give you any optimal results. Just make sure that you are doing them carefully and correctly.
Have a training partner or an expert to watch your diet and comment on your meals, so that you will be able to correct any wrong habits.
Conclusion
I have just given you the best tips on how to get rid of fat knees. It is a lengthy process, but if you think about it; it is just effortless and straightforward. You don't need to spend a lot as there are alternatives for the food and supplements. If you have further questions and suggestions, please leave a comment.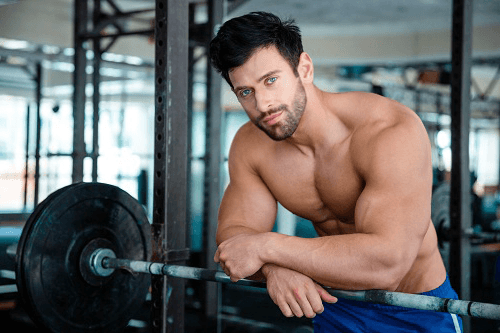 Hi there,
I'm Gregory Brown, chief editor at ConstructMuscles.com
I spend half of my time in this blog while the other half on being physical fitness trainer. Believing in the great benefits of bodybuilding and fitness to the body, I've been motivated to become a fitness enthusiast. It also was what gave me the self-confidence and assurance within myself both physically and psychologically.