You have gone a bit fatter than you were yesterday, and you noticed that people started to put their eyes on you - with judgement. What would you do? You prolly are frustrated of what you've become but let me help you on that. Redeem your confidence through these simple yet effective weight loss workout program you'd surely love!
The presence of good food everywhere destroyed our shape. Weight loss workout program that are never costly could definitely help us gain our shape and confidence big time!
More...
Weight Loss Workout Program
Why Spend A Lot When You Can Spend Less?
Taking dietary supplements in the form of pills without even shedding sweat is a pure act of desperation, isn't it? Splurging your hard-earned money to stuff that risks your health and worst your life is not a practical step and wise decision. But let me tell you something – shortcuts will lead you to destruction.
The question is – Is there any other way to cut down your shaming fats and eliminate insecurities from your life? My answer is – definitely YES! This article will introduce you to an affordable and dynamic weight loss exercise program that will help you to gain back your confidence by eliminating insecurities from your bones.
Combination of Exercise and Food Diet
Food diet alone though may help you cut down fats and carbohydrates absorption, calories from the food intake cannot be burned without putting yourself into constant motion. Exercise plays a vital role that contributed to the wellness of every individual. Integrating exercise to diet optimizes the result of losing weight. This article will show you both the food diet plan (including how much calories you are allowed to have) and the various workout plan that you can perform anywhere and anytime you want.
2 - Step-it-Up Plyometric Workout
3 - 20-Minute Weight Loss
6 - HIIT Body Weight Workout
9 - Ultimate Weight Loss-Circuit
10 - All-Terrain Interval Ride
11 - 20-Minute Metabolism Booster
The following table will show you the workout plan for the entire duration of the program that lasted for 6 weeks:
Ultimate Weight-Loss Circuit

All-Terrain Interval Ride

20-Minute Metabolism Booster

Ultimate Weight-

Loss Circuit

​

All-Terrain Interval Ride

Ultimate Weight-

Loss Circuit

​

Ultimate Weight-Loss Circuit

All-Terrain Interval Ride

20-Minute Metabolism Booster
Food Diet Plan
Fiber is one of the most important nutrients your body should be absorbing when you're on diet. Fiber makes you full and that gives you the reason to stick with your calorie limit. Foods classified as full of fibers are fruits, vegetables and beans.
Also, it doesn't necessary mean that you'll stop eating foods with carbohydrates and protein. You may opt to eat such kind of foods but in the right quantity since you need energy to fulfill your daily activities. The following table shows what kinds of food you'll eat and what you should avoid:
FOODS TO EAT
(usually unprocessed and
low-carb foods)
Meat – beef, lamb, pork, chicken (grass-fed is best)
Fish – salmon, trout, haddock (wild-caught fish is best)
Eggs – Omega-3 enriched or pastured eggs
Vegetables – spinach, broccoli, cauliflower, carrots
Fruits – apples, oranges, pears, blueberries, strawberries
Nuts and Seeds – almonds, walnuts, sunflower seeds
High-fat Dairy – cheese, butter, heavy cream, yogurt
Fats and oils – coconut oil, butter, lard, olive oil, cod fish liver
FOODS TO AVOID
(usually highly processed foods)
Sugar – soft drinks, fruit juices, candy, ice cream
Gluten Grains – wheat, barley, breads, pastas
High Omega-6 Seed and Vegetables Oils – soybean, cottonseed, sunflower, grape seed, corn, canola oils
Artificial Sweeteners
Diet and Low Fat Products – cereals, crackers
Highly Processed Foods – factory-made foods
OPTIONAL
(foods you may want to eat)
Tubers – sweet potatoes
Non-gluten grains – rice, oats
Legumes – black beans, lentils
Dark Chocolate – with 70% cocoa or higher
Wine – dry wines (with no added sugar)
Coffee
Tea
Water
Sugar-free carbonated beverages e.g. sparkling water
The following table will show you how much calorie intake you should need if you are on a diet:
| | | | | |
| --- | --- | --- | --- | --- |
| Total Consumption = 1,400 kcal | | | | |
| | | | | |
| Total Consumption = 1,900 kcal | | | | |
Why you need to enroll yourself in weight loss workout program?
Losing weight is a step towards body transformation. A daily exercise plan is important to achieve your desired weight. Enrolling yourself in a weight loss workout program is important because of the following reasons: it will let you pick your schedule of workout, consistency will have good impact on your health and consistent workouts contribute to your mental health. If you have already decided to take the first step towards body transformation, you may feel free to inquire any gym nearby your home and an instructor will be there to assist you.
Please feel free to have your say. I appreciate feedback as much as I love writing for you guys! Post in the comments section and share the article with like minded people.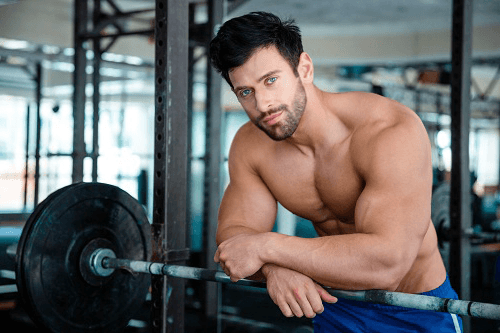 Hi there,
I'm Gregory Brown, chief editor at ConstructMuscles.com
I spend half of my time in this blog while the other half on being physical fitness trainer. Believing in the great benefits of bodybuilding and fitness to the body, I've been motivated to become a fitness enthusiast. It also was what gave me the self-confidence and assurance within myself both physically and psychologically.