If you are going to lose weight, the kind of motivation you get is important to keep you working out or not. It is crucial that you get to pick the right method to workout if you are looking to be successful with the weight loss. We get to look at some tips about how to get motivated to lose weight.
More...
1 - COME UP WITH REALISTIC GOALS
---
Most people make the mistake of thinking that they can lose weight as fast as they gained. It is possible to gain more weight easily, but you can always take more time on the losing weight train. It is possible to find a way of losing weight, but in a healthy way. If you have an access to a medical professional, he or she can tell you just how much weight would be appropriate to lose in a certain amount of time.
2 - GET A WEIGHT LOSS PARTNER
---
As part of motivating yourself, you might want to get yourself a weight loss partner. Training alone sometimes does not give you the challenge as compared to working out with another person. You can plan that you meet on certain days of the week where you get to workout together and start working out. You can take out some portable Bluetooth speakers to listen to music while working out. Make sure that you get to choose a person with the same goals. It can be tough when one is looking to lose a lot more, as the effort would not be the same.
3 - JOIN A WEIGHT LOSS CLASS
---
It does not hurt to pay a few bucks to join a class and start working out. The best part about working out as a team is that you get to learn more about what you be the best exercises to do rather than when working out on your own. Since the classes would require money upfront, missing the attendance would make you feel that your money is being wasted. Take the time to find an interesting, but still challenging class that would always push you to the limit when working out.
4 - KEEP A LOG OF THE PROGRESS
---
During the start of the workout program, you set some goals for yourself that you would be looking to achieve in a specified amount of time. What is important is that you get to keep the log of your progress. Make sure that you get to write down everything you have done for the day to help with losing weight. It is later that you can go through the notes and see where you are doing it wrong and make the necessary changes.
5 - WORKOUT WITH A TRAINER
---
Sometimes you might not get the best workout partner as some people would be taking more time out rather than working out. This calls for getting yourself the best trainer in your area. A trainer would always be available to make sure that the progress on losing weight stays on track. Another thing would be that the trainer will come up with a workout plan to follow so as to lose weight rather than working out without knowing how to lose weight. It is the reason some people complain that after hitting the gym, they even end up with more weight rather than losing it.
6 - OPT FOR AN ATHLETIC EVENT
---
If you think that you have been working out well enough, then you can take it to the next level by signing up for an athletic event. The event will help gauge your training and still with further losing weight. Some of the top events you can opt for include going for a local marathon or relay race. You would burn a lot more calories whenever running thus losing more weight. Snorkeling or swimming even when on vacation helps a lot with losing weight. You would be burning a lot more when working out during a swim.
7 - STOP COMPARING YOURSELF TO THE PAST VERSIONS OF YOU
---
It is possible that sometimes you might like looking younger like you were when younger like in your teen years. If you are older, this is something that is not going to happen. You do not have to be so hard on yourself to achieve the perfect figure as it will take forever. As a teenager, your metabolism was faster and you had not had children or any health issues before. As said before, you have to be realistic with the amount of weight you have to lose. Looking your best does not mean that you get to go overboard with the workouts that you end up even having injuries.
8 - DO NOT DIET TO FIT IN A SPECIAL CLOTH
---
Sometimes it is just better if you get to toss out those clothes that no longer fit you. People have the problem of dieting as a way of fitting in their favorite dress or even a pair of paints. It can be de-motivating even after working out for weeks and you are still not fitting in the dress. Keep your mind focused on your weight loss program and stop worrying about which clothes fit you.
Conclusion
From the tips mentioned above, you should have no excuse why you are not working out to lose the extra weight. Once you get to lose the weight, you need to keep in mind how to also maintain the weight to a minimum. Always make sure that you get to lose the weight in a healthy way to avoid any health complications.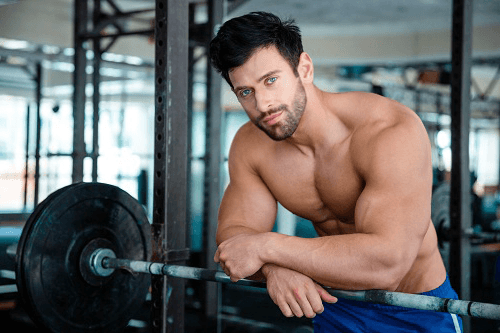 Hi there,
I'm Gregory Brown, chief editor at ConstructMuscles.com
I spend half of my time in this blog while the other half on being physical fitness trainer. Believing in the great benefits of bodybuilding and fitness to the body, I've been motivated to become a fitness enthusiast. It also was what gave me the self-confidence and assurance within myself both physically and psychologically.