When you enter a gym, you often see people have their headphones attached while working out, but why do they do such? How does workout music help you in your exercise routine? Music has a way of motivating people in his/her activities not just exercising in particular. No matter of what genre you are listening to on your playlist you will be more willing to exercise since it will make you focus more on your workouts.
More...
People usually go to the gym with headphones and water bottles. Have you ever wondered why? This is because music has something to do with your exercise. Music helps you make everything you do easier. Here are five reasons why you should also put your headphones on while working on your daily grind.
Why You Should Listen To Music While Working Out?
There are many good reasons why we should not keep our headphones away from us even though we are set for our daily grind in the gym. Take time to understand these reasons to know how good music is in a life of a bodybuilder!
#1. Music Improves Your Mood
You download media files on your phone not to break your spirit. Grab your phone and put your earphones and headphones on while you step on the treadmill, spinning bike or recumbent bike, and feel the passion of the band behind the song. Feel good with your favorite music, but be careful of choosing the pieces that you will play during your exercise period.
Make sure that this has good rhythms to avoid making your performance slower than usual. To help you get started, here's one of the YouTube playlist which you can sort for your personalized list before heading to the gym.
#2. Music Distracts You
Music makes you feel good, and so it distracts you. As you listen to your favorite workout music, you tend to forget that your pace becomes a bit faster, making you feel tired. But, because of the music that enters your body, you don't feel tired at all. Therefore, you are still looking for more routines, further making your performance and productivity in the gym increase without you feeling it.
Help other people incorporate music into their daily routine by upgrading your sound bars! For the soundbars for your daily grind, you take a look at the YouthTune.Com.
#3. Music Provides Tempo; Lifting Heart Rates
This is why it is important to select the best workout music before heading to the gym. You need to get good music with good tempo and pacing because that will be the source of your distraction. Also, tempo can affect your heart rate, which is also one thing that you need to monitor while working out. Make sure that the music and your body have good chemistry to reach your highest potentials in your daily grind!
#4. Music Alarms You With The Duration Of Your Exercise
Some people use music to measure the length of their stay inside their bathroom, or while they are soaking their bodies in their bath tubs. Now, it is time for the beginners also to monitor their stay inside the gym by playing some songs from their mobile devices. By figuring out the estimated time of each of the music you have stored on your device, you can now use it to monitor how long you have been pulling these ropes up.
#5. Music makes your body move gracefully; Further reducing pain
You dance, you groove, you exercise. One thing that is also best when incorporating music into your daily gym routine is that it makes you groove gracefully. Given that dance is a creative way of improving your physique, now that you have music while exercising, you can now mix both: dance and bodybuilding routines to improve gym performance. Then you are enjoying the moment too much, making you forget that you are getting tired.
! Tips
Update Playlist

– You have to add new music to your playlist once in a while. Search for songs that are on top of the radio waves.

Don't Be Dependent On Music

– I know it keeps you motivated to workout with music, but you cannot count on it all the time. Try working out without music once in a while.

Match Your Playlist with routine

– for example, you are going for some heavy lifting, try to find a genre that best suits you to lift heavier or that gives you the "pump" while going heavy.

Good Quality Earphones

– Don't workout with low quality earphones. It might distract you if it will get faulty in the middle of a set.

Focus on the workou

t

– don't look at your phone all day looking for songs. Music will only help you do better in your workouts.

Have variety

of genres

– familiarity can bore you at times. It is nice to have different genres to help you get in the mood for different workouts.
Conclusion: Music Your New Buddy!
A lot of things can be improved if we consider including music as our new buddy out of the million exercise tips for beginners in the field of bodybuilding. As you start incorporating music into your exercise time, give enough time for yourself to observe how it boosts your performance and productivity in your exercise routines. Also, ask other people to do the same to help them with their boring gym schedule.
Share this link with them, the idea of the best exercise tips for beginners in the field of bodybuilding, and give them a list of good songs to improve their mood when working out! In case you think we missed something, feel free to comment it down below.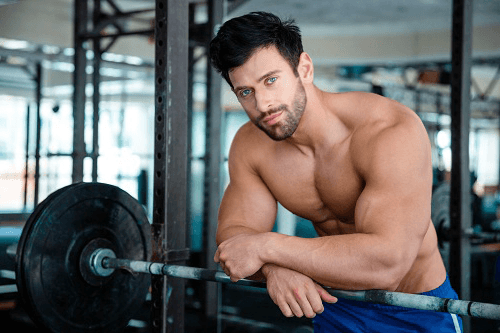 Hi there,
I'm Gregory Brown, chief editor at ConstructMuscles.com
I spend half of my time in this blog while the other half on being physical fitness trainer. Believing in the great benefits of bodybuilding and fitness to the body, I've been motivated to become a fitness enthusiast. It also was what gave me the self-confidence and assurance within myself both physically and psychologically.