Having a regular cardiovascular workout is essential not just for your cardiovascular health but also for your overall well-being. This kind of exercise involves various muscle groups which will require minimal or more resistance depending on your workout routine. And you don't necessarily have to go to the gym to have your cardiovascular exercise since you can do it in the comfort of your own home using an exercise bike.
More...
These bikes are specifically designed to provide you a cardiovascular workout even if you are not at the gym. As long as you have a stationary bike, put some music to motivate yourself to exercise and you are good to go.
If you are planning to buy one, you need to know that there are two different kinds of exercise bikes: the recumbent and upright exercise bikes.
How Do They Differ?
Here are the notable differences between the two bikes:
Recumbent Bike
Larger seat
Reclined position
The pedals are at the front of the body
Upright Bike
Smaller Seat
Upright body position
The pedals are located under the body.
Upright Bike Benefits
In using the upright bike, you can enjoy the following advantages and benefits:
It gives you a more consistent and tougher workout. This is suitable for those who really want to engage in a rigorous exercise to maximize results.
And since you can stand up on the bike's pedals, it allows you to work on your abdominal muscles. The bike keeps the body upright and supports your exercise routine.
Another advantage is that it is perfect for your upper arms compared to the recumbent bike.
Upright bikes give you that experience as if you are having outdoor riding.
Recumbent Bike Benefits
Each type of exercise bike has its own pros and cons. In using the recumbent bike, here are different benefits that you can get:
When using recumbent bikes, you'll notice that it is much easier on your lower back since you get to really sit comfortably in your bike. When doing your cardiovascular workout, recumbent bike gives you a much better posture for your lumbar spine.
Another positive feature of using recumbent bike is that it has a much larger seat. For many, this is a very important feature especially if you want to have a comfortable way of doing your stationary bike exercise. On the other hand, an upright bike has a relatively smaller seat.
In terms of safety, recumbent bikes are perceived to be a safer option since you can't stand up on its pedals. This reduces the likelihood of incurring injury while you are doing your exercise. Because it is safe, recumbent bike is a better choice for many people especially since it can be used by anyone who has different abilities. It also has a low impact so it lessens the risk of experiencing pain and can further help you build your physical strength.
Which Stationary Bike Would Burn More Calories
When it comes to choosing the best stationary bike, the goal is to find one that will maximize your efforts and help you burn calories. Each bike has its benefits and downsides and if you are going to decide based on which bike can help you burn more calories, they are basically the same.
Both of these bikes will produce you the same results. But they differ in terms of the level of comfort and the amount of work that you want to put in your workout. The upright bike induces you to work harder whereas the other one is a much easier option.
Important Things to Keep in Mind
In buying a stationary bike, there are essential things that you need to keep in mind to ensure safety and to get the most out of your workout. Here are the key points to remember:
Check if the bike is properly positioned. Make sure that the parts are all complete and moving. This is important for your safety.
Find a spot where there is enough space where you can mount/ dismount the stationary bike safely.
Prior to starting your workout, position the height of the seat and the handlebar. Find your best seat position. This is to ensure that you get the most out of your workout.
Either you go the best upright or recumbent bike, the choice is really up to you. Both of these bikes have their respective advantages and disadvantages. Your choice would depend on your special preferences and what you need to achieve your health and fitness goals. Aside from these bikes, you may also want to try spinning bikes as they are also designed for your physical workout.
Whatever it is that you choose as long as you allot time for your regular exercise workout, you will surely see the health benefits! If you liked this article, please share it with your fellow community.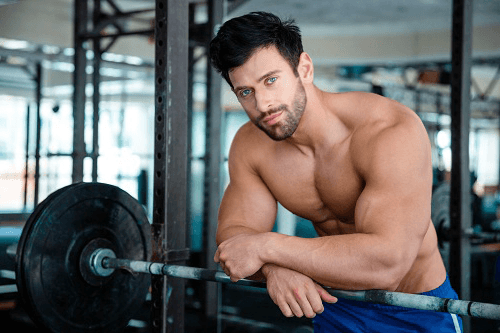 Hi there,
I'm Gregory Brown, chief editor at ConstructMuscles.com
I spend half of my time in this blog while the other half on being physical fitness trainer. Believing in the great benefits of bodybuilding and fitness to the body, I've been motivated to become a fitness enthusiast. It also was what gave me the self-confidence and assurance within myself both physically and psychologically.