When biking indoors, I sometimes feel lazy and uncomfortable because I get that straining feeling when using my cardio bike. Thankfully, I found a bike which can give me the comfortability that I want and do some cardio work at the same time! These are Recumbent bikes! It's a miracle worker because you can just sit, recline, and do what you usually do on your leisure time.
Whether it's watching TV or just listening to some music, Recumbent bikes do not only allow you to do some cardio work; they can help you be entertained at the same time! In this article we I will be guiding you in choosing the Best Recumbent Bike for you!
More...
How To Find the Best Recumbent Bike
** Below, you'll find more detailed reviews, but you can click links above to see current prices and read customer's review on Amazon
Why use Recumbent Bikes?
A Recumbent Bike is a bicycle that puts the bicycle rider in a laid-back position. The back is reclined for relaxation, and the body's weight is equally distributed among the bike's suspensions. It also allows you to multitask while doing your cardio. This is the type of bike that gives you a lot more value for your money and can also give you a very good time while using it!
The bicyclinglife defines recumbent bikes as "bents." Known for their comfort, gentle handling, and the great speed that they can emit. Although they ride differently from upright bikes, what separates them from regular upright bikes is that they can also be a much safer tool for exercising.
What are the benefits?
#1 - Easier on the lower back
Recumbent bikes are easier on your lower back/Lumbar parts. You are relaxed as you sit on the bike and the position you are in is comfortable. It is a simulation of your normal sitting position. No need to worry about your posture being affected as your back muscles are relaxed since your lumbar area is reclined. Doctors also advise this type of position since your back encounters no stress from your seat.
#2 - Gentle to all your joints
The position you are on the recumbent bike is already fixed. No need to change any angles and thereby, the joints in your body become more relaxed. Your lower back is supported by the "Bucket" form of seating within the bike. Upright backs have a smaller seat and tend to stress your back in the long run because you are hunched forward. The seat of recumbent bike gives you the opposite, the more relaxed feel.
#3 - Generally Safer
While the upright bike has many hazards, the recumbent bikes almost has zero to none. Since you are not standing on top of the pedals, the chances of getting injured either from muscle or joint pain is eliminated. Lots of bikers tend to encounter injuries such as strained muscles, ACL, and Slipped Disc among many others because they are standing on top of the pedal and their back is extended forward. Since you are just sitting while doing your cardio, you prevent most of these injuries from happening.
#4 - Good choice for people with certain conditions
This is the ideal bike for your workout if you are just looking to sweat and at the same time trying to prevent your body from being strained too much. It offers a workout for all types of bodies and conditions. The intensive work-out of the upright bike can sometimes have a bad effect if you have, for example, a neurological condition. All the different levels of ableness to bike is catered by recumbent bikes. As they say, "All is Welcome"
#5 - Low Impact
The focus the recumbent bikes is not on how intense you train but on how long, how relaxed, and how you enjoy your biking. Others may see this as a leisure bike but you can train in this as just the same with the upright bikes. It has a low impact towards your body due to the reclined position you are put in. The weight is allocated equally on your back and buttocks
Let's Compare! Recumbent Bikes and Upright Bikes
| | |
| --- | --- |
| Rider's body sits well into the bike frame. | Rider's body sits above the bike frame like more traditional bicycles. |
| Rider is in a more comfortable and natural reclined body position which help reduce body fatigue and eliminate muscle soreness in the body | If sitting correctly, the rider should be slightly hunched over with a slight bend in the neck and back. This may create muscle soreness and fatigue. |
| Seat is much more comfortable, often times just as comfortable as your average chair | Seat is smaller like it is on a more traditional bicycle. This can cause aches and pains in the buttocks. |
Is Riding Recumbent Bikes considered a good exercise?
YES! Riding a Recumbent Bike is the same as riding the upright bike. It provides, virtually, a good full-body exercise. Only difference is that it offers additional features and comfort to the user. One of these added features is safety. This is one of the main concerns why most people, especially those of old age, do not want to try biking indoors anymore. They get that feeling that riding the usual upright bikes can only lead to injuries. The recumbent bikes is the answer to that. It can help you lose calories and create a safe environment to exercise at the same time!
Guide to choosing the best recumbent bike for you!
Price – This is the first thing that you must consider when choosing the best recumbent bike for you is the price. Since recumbent bikes are not yet mass produced like the upright bikes, the prices of these types of bikes are higher because of exclusivity. You might consider this bike as a high-end type of product.
For casual bikers, you may want to start out from the cheapest but if you really are into investing in a high-end recumbent bike, then you can pretty much expect great benefits like being lightweight, upgraded next-generation components, exotic materials, upgraded suspension, and many more.
Rider Height and Weight – All recumbent bikes have a different fit for each person. If you are a short person, then you will want the lower seat height because you are much nearer to the pedals and wheels.
If you are a little overweight, then you should the long wheelbase recumbent as this can relax the circulation of blood within your legs. All else, choose the type of bike wherein you do not encounter any sort of pain or stress since these bikes are designed to relax you.
Fitness – If you will only be using the bikes for at least once or twice a week, then I would suggest on getting a cheap recumbent bike. The cheap ones are designed for a more comfortable feel and can only run at a certain speed.
If you are the intense biker but still considers the comfort of your bike, then try investing on a more expensive bike so you can get the best out of your recumbent bike. An expensive bike can get you worked out and still feel comfortable at the same time.
The 5 Best Recumbent Bike For You
Eight Level Magnetic Tension Control System which allows you to customize and design the workout you want.
Large LCD for easy reading of data such as distance and cardio rate.
Measures 22 by 34 by 25 inches with 63 pounds weight and can take upon the 300-pound user weight (max).
Hand Pulse sensors and Quiet Operation
Solid low back support for all ages
Quiet Biking and resistance is performing greatly.
Accurate measurement of pulse and overall console
Tension settings are easy to adjust.
Hard to assemble
Creates a jerking motion when you try high tension training
Quality of the metal components is mediocre.
Our opinion:
This bike is suitable for all ages. It was built as a casual indoor bike. It cannot be used for intense cardio training since there is a chance that the pedals may create a jerking motion. This may cause injuries if you are not careful. Nothing special about the bike, a casual recumbent bike for home.
8 levels of pre-set resistance
Easy-to-adjust tension-tightening knob for different fitness levels
Large console display- Counterbalanced pedals with adjustable foot straps
Easy to Assemble
Quiet operation when biking for long hours
Comfortable seating for all ages.
Price is affordable
Very easy to pedal and has glider wheels for support
Lacks in high tension settings
Computer has no programs/routines that are pre-set
Inaccuracy in calorie count
Our opinion:
This may have all the features you would want in a casual recumbent bike. It is easy to assemble and has good support so even if someone old is using this, that person would have an easy and enjoyable time. For its price, this bike is worth what you pay for. Still, you cannot use this for intensive training and it is shown by lacking the setting for high tension.
Foldable recumbent exercise bike
Quiet V-Belt Double-drive Transmission System
Precision balanced flywheel
Semi-recumbent design for easy and entry and exit
Supports up to 300 pounds
Quiet even at high speed pedaling
Very stable, no wiggling effect.
No need for computer to function, can work without display
Folding and unfolding design is easy to use and can be transported with comfortability
Easy to enter and exit out of the bike
Have to wait longer minutes for computer to turn off.
Seat may be uncomfortable depending on the size and form of the user
Mediocre quality on the plastic housing of the bike.
Our opinion:
If you are always on the go and somehow still need your recumbent bike to be with you, this is the type of bike you would want to buy. It is a foldable indoor bike and entry and exit is easier. You can work with this bike either with or without the console. Problems with this bike are the quality of the housing (made of plastic) which has less durability compared to other bikes and this bike has a certain "fit" for its user. You can use this bike depending on your size and weight. Better try it out first before buying.
Dual Track – Has two LCD screens for monitoring up to 13 different display feedbacks
Has a goal tracking system and data export for keeping track of your routines and fitness goals.
Has 29 pre-set programs and 4 user settings for goal tracking
25 levels of resistance aligned with a high speed high inertia perimeter weighted flywheel
Charging USB port and data exchange
Easy to assemble
Quiet operation and comfortable seating.
Easy adjustment and can take on diverse height and weight
Dual display for both leisure and tracking your progress
Price is worth it for the features it has.
LCD is a little bright. Not advisable for dark room use.
Fan is a little weak even at maximal strength
Slow USB charging.
Our opinion:
Investing money on this one will get you to places. All the features you would want in your bike are here. Whether its casual or intense training, this bike can take it all. Also I like how it is really designed for your leisure time as well. The dual LCD display allows you to do more than just monitor your cardio, it is also there to entertain you. The price is definitely worth it. I can take on all the little bad sides this product has because it doesn't affect the performance of your cardio anyway.
Dual Track LCD Display
USB port for charging and data export.
22 programs, 20 levels of resistance, 2 user profiles
Speakers are Acoustic chambered for wider sound- Grip Heart Rate
Wheels on the platform makes easy mobility for the bike
Max Resistance allows you to burn more calories
Smart Timer which helps in interval of workouts
Bike is virtually silent operating
Motor can keep running even though no one is operating
Seat can easily wiggle or release its original position in the middle of the workout
maybe you need treadmill with tv
Our opinion:
Good point on this bike is that it operates well and is a smart bike which allows the bike to sort of communicate with user. Signals and beeps coming from the bike during the intervals can somehow motivate the user to do more. It doesn't make any noise which is good. The issue here is the wiggling of the seat which should be a minor issue as you can tighten the screw on it.
The Schwinn Bike is very much incomparable compared to other recumbent indoor bikes. It has all the great digital features that partners with the physical model itself. You can easily track your fitness goals and use pre-set programs to your advantage while enjoying the comfort of reclined biking. The operational features are at the top of its class and are worth investing into. The price maybe a little higher compared to others but the features are surely worth what you pay for
This article was made to help readers choose the best recumbent bike for them. Was the article helpful to you? Kindly send me some feedback and write a comment below on what you think. Also, don't hesitate to ask any questions regarding the topic. I will try answering them the best way I can. Again, thank you for reading and hope this article was able to help you.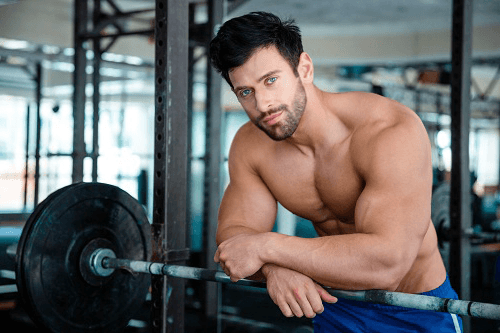 Hi there,
I'm Gregory Brown, chief editor at ConstructMuscles.com
I spend half of my time in this blog while the other half on being physical fitness trainer. Believing in the great benefits of bodybuilding and fitness to the body, I've been motivated to become a fitness enthusiast. It also was what gave me the self-confidence and assurance within myself both physically and psychologically.