To achieve that physically fit and healthy looking body, having a regular exercise is a must. Now that summer is just around the corner, women are eager and motivated to get back to shape. With all the different exercise routines that you can do on a regular basis, squat exercise is considered to be the most popular. With squat exercises, you can either do it at the gym or even at work. It does not require you to have any exercise equipment.
More...
Health Benefits Of Doing Squats
BENEFITS OF DOING SQUAT EXERCISES?
---
Squats can be quite difficult especially if you are not used to doing this kind of exercise. But once you do, it is without a doubt one of the best ways for you to tone your backside and your legs. Squat is also beneficial to the other parts of the body.
1. Squats Can Further Improve Your Blood Circulation.
Do you want to get rid of those unwanted cellulite? Then the best way is to go for squat exercises. When you do squat exercises, you get to stretch your muscles which enables blood to pump throughout the body improving over-all blood circulation. When there is good blood circulation, it gives way to healthier cells.
2. Squats Can Improve Your Digestion.
Doing squats require lots of muscular action so it can aid in removing toxins and other wastes in the body. It aids in improving the flow of fluids and enables the release of hormones that are essential for tissue growth. Those who want to improve their digestion should do squats. You will notice a major improvement in your body digestion when you have regular exercise like squats.
3. It Can Help You Build Your Muscles.
Whether you are really serious into bodybuilding or you want to work on certain muscles in your body, doing squats is the best way to do it. Squats target the leg muscles but it can promote the grown of muscles in your body. The exercise in itself is very intense creating an anabolic environment that releases hormones.
4. Get Firmer and Rounder Butt.
Ever wonder how to get that tight butt? To tone your butt, doing squat exercises is definitely one way to do it. This exercise is known to be one of the best routines if you want to get a tight and round butt.
5. Squats Can Burn More Fats.
If you want to lose weight, doing squats can help you achieve that goal. Squats can help you burn calories. In fact, you can burn about 50 to 70 calories in a day. If you combine this exercise with other physical exercises and an effective diet plan, you are on your way to achieving your health and fitness goals. This is basically one of the reasons why squat exercises are always part of weight loss training programs.
6. Squats Can Improve Mobility And Balance.
When you do squats regularly, you can maintain your balance and mobility. You need to have strong legs in order to be mobile and as you get old, your knees and legs start to get weak. But when you do squat exercises, you can maintain your mobility. It helps you maintain your balance as well.
DIFFERENT SQUAT EXERCISES FOR WOMEN
---
There are various kinds of squat exercises for women depending on your preferences. Whether you are at home or you are in the gym, there are lots of ways where you can do squats. You can do the regular squat where you can just find a place where you can move or you can also add some things. Here are just some of the routines that you can do:
Chair Squats
For this squat exercise, you just need a chair. This is very simple but yet highly effective. With chair squats, you can easily do this exercise even when you are at home.
Place the chair behind you and stand with it.
Move your feet father with shoulder width apart.
Put your arms out and start doing squats. Do this as if you are sitting down on it.
Repeat it for about 2 to 3 sets.
Barbell Siff Squat
Another type of squat exercise is the barbell stiff squat but for this exercise, you need a barbell. Just hold the bar and with an overhand grip. Prior to squat, move your heels high and hold the lift.
Assisted Squat
There is also another variation of squat that you can try which is the assisted squat. For this exercise, you need a sturdy object.
Tie a towel to an object.
Stand with your feet apart and hold to that towel or band.
Start doing the squat as you are holding the towel.
Move up with your heels and go back to your standing position.
Do this for about 2 to 3 sets.
With all the benefits that squat exercises can do for your body, there is no reason why you should do squats regularly. Even if you are at the gym or you are at home, you should definitely integrate this routine in your physical workout. Not only do you get to tone down your muscles and work on certain parts of the body, squats can also improve digestion, maintain mobility and help you achieve your fitness goals. Doing squats may appear to be difficult but once you get used to it, you will be rewarded with the results that you can get when you do squats.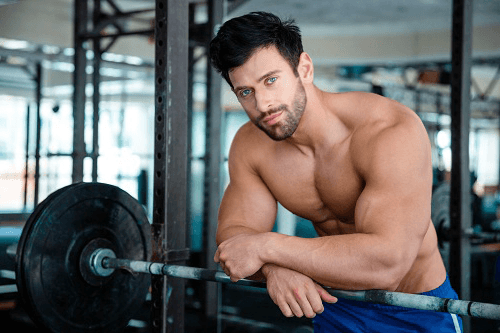 Hi there,
I'm Gregory Brown, chief editor at ConstructMuscles.com
I spend half of my time in this blog while the other half on being physical fitness trainer. Believing in the great benefits of bodybuilding and fitness to the body, I've been motivated to become a fitness enthusiast. It also was what gave me the self-confidence and assurance within myself both physically and psychologically.