You might have seen a bunch of foods and snacks that are suitable for bodybuilders like you. In all those lists, you can observe that fruits never fail to be by your side no matter how busy you are with your per diem schedule. We need fruits to gain nutrients needed for our daily workout. Fruits are indeed a good source of nutrients. A list of best fruits for bodybuilders is important to me since it guides me in my journey towards a healthy lifestyle.
To help other bodybuilders below is the list of the best fruits for that will keep you in shape!
More...
1. Apple
An apple a day keeps the doctor away; an apple a day can make a bodybuilder's day! Apples provide antioxidant polyphenols that we our body need. Such antioxidant can actually help in fat loss and in gaining strength.
2. Avocado
Many bodybuilders have switched to protein diet to make their body able to adapt to their daily workout routine. If you are in a real protein diet you can get a slice of avocado without having a guilt! A cup of sliced avocado is sufficient enough as a source of Vitamin B5, Vitamin C, potassium, and dietary fibers. Avocado is a source of healthy monounsaturated fat which won't contribute to the bulk in our bellies.
3. Banana
Banana contains a bunch of carbohydrates which can help our body restock glycogen. With enough glycogen, our body can restrain any chance of muscle breakdown and unwanted muscle contraction. A piece of banana also contains Bromelain (an enzyme which boosts testosterone) for muscle growth and to increase stamina.
If we love our muscles, we should definitely grab a banana every single day! Bananas can be eaten anytime, even before our morning workout!
4. Berries
Berries are indeed a guiltless pleasure for bodybuilders like us. Here are some of the berries we can eat before and after going to the gym. I bet we did not know that berries can actually give us more than what we deserve!
a. Raspberries
These berries have high Vitamin C, potassium, and folate which can help our body adjust to the intensity of our workout routines. Eating a cup of raspberries can give us more than 6 grams of dietary fiber which can help our digestive system. With just a cup of raspberries, we need not worry about having stocked unhealthy fats in the belly!
b. Cranberries
Better as a drink but best as a fresh fruit! Cranberries contain unique proanthocyanidin antioxidants which improve our cardio system. These antioxidants also help reduce inflammation and minimize the likeliness of artery stiffness to occur. Like some of the fruits in the list, cranberries are also a good source of Vitamin C.
c. Wild Blueberries
Huge antioxidant payload; low in sugar and has good antioxidant properties.Like cranberries, wild blueberries also contain good antioxidants and low sugar to maintain our healthy lifestyle. With such properties, you need not be very mindful of a number of cranberries you eat per day. You just have to worry on where you can avail abundant supplies of wild blueberries to keep you going with your berry diet.
5. Dates and Prunes
Bid adieu to your unhealthy pocket snacks and start packing some dates and prunes on the pockets of your shorts! Dates and prunes are good snacks for bodybuilding because it has good amount of proteins to feed your muscle, it contains no fat, it increases the platelet count to fight antibodies, it helps regulate blood sugar to avoid cramps and unwanted contractions, and it contains enough dietary fiber to burn fats and to help in muscle growth. No more junk foods, just dates, and prunes for the hunk!
6. Guava
Aside from being known as an effective herbal plant, guava can also be considered a good fruit for bodybuilders. It has high water content which will keep us dehydrated during our workout session, high protein and low-fat content, and lycopene which is a good antioxidant. A piece of guava can give us enough supplies of Vitamin A, Vitamin B, Vitamin C, and potassium. Definitely, its perfection make guava one of the world's most favorite tropical fruit in the world!
7. Kiwi
With high levels of Vitamin C, our list won't survive without Kiwis! Knowing that yogurt is one of the healthiest snacks for bodybuilders, you shouldn't forget about the goodness of Kiwis as yogurt toppings! Kiwis also contain antioxidants that could contribute to a quicker fat loss.
Check this for good yogurt recipes
8. Mango
Despite known as a caloric fruit, mango can give us macro and micronutrients that can awesomely contribute to our healthy lifestyle! Mangoes have sufficient content of fiber, potassium, phosphorus, magnesium, calcium, and Vitamins A and C. With just a single serve of mango, our body can definitely adjust to the different intensity workouts we are curious about!
9. Orange
Orange is the not just the new black, but also a good fruit for gym-goers. It contains the high level of Vitamin A, C, beta-carotene, calcium, potassium, and fiber to help us stay fit and in shape! Wherever we go, there is orange wherever. Say bye to the throwback annoying orange because orange is our new best friend!
10. Pomegranate
Learn the periodic table with pomegranate! With potassium and magnesium content, your body can be as healthy as it can be! Pomegranate also has fiber and Vitamins B1, B2, C, E and K which can take care of your internal body which working out for a better physique!
11. Watermelon
I know that it is hot in the gym and your body craves for some good refreshments. Aside from water and liquid electrolytes, you can grab some watermelons in the fruit stand to hydrate your body! Watermelons are a good source of amino acids and can help improve blood flows in the muscle. With enough concentration of citrulline, watermelons are known to help in faster nutrient delivery and more consistent and efficient blood flow. As a result, you feel more relaxed and fresh. Watermelons make the best refreshment for fit folks!
We need fruits to get enough nutrients for our bodybuilding activities. Being well guided with what to eat and what not to eat is a step towards the achievement of a healthy and on-shape body that we are all rooting for.
Did you like the list? You can share the list through sending the link to your friends. Got some comments in mind? Post it below!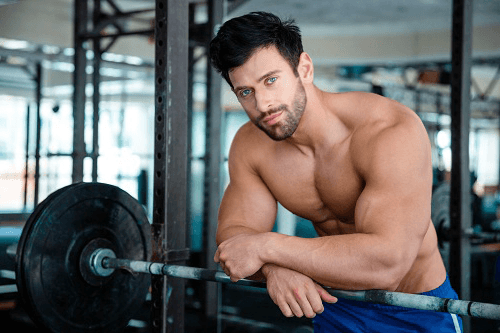 Hi there,
I'm Gregory Brown, chief editor at ConstructMuscles.com
I spend half of my time in this blog while the other half on being physical fitness trainer. Believing in the great benefits of bodybuilding and fitness to the body, I've been motivated to become a fitness enthusiast. It also was what gave me the self-confidence and assurance within myself both physically and psychologically.