When you have an intense and heavy lifting session, your palms are st arting to hurt and develop calluses. It is due to the rough grip portion of the bars, and constant friction is applied to your hands. Moreover, you may also lose your grip when your hands start to get sweaty, or your arms are reaching fatigue. You can strengthen your grip without the use of lifting straps, by just using weightlifting gloves. It is why in this article, we are going to show you the Top 5 Best Weightlifting Gloves for extra-tight grip.
More...
Best Weightlifting Gloves
** Below, you'll find more detailed reviews, but you can click links above to see current prices and read customer's review on Amazon
HOW TO CHOOSE?
You can't just go right to a sporting goods store and impulse-buy a glove right off the rack. You have to be smart because it will affect your performance in the long run, and protect you from any ugly damages that a rough bar can bring to your palms. You have to consider some factors when choosing you weightlifting glove.
1. MATERIAL Or FABRIC
You have to consider of what fabric is the glove composed of. The reason why you are getting a glove is to allow you to grip the weight better. It is suggested that you get the neoprene fabric because it doesn't get slippery even though it is induced with sweat. It is also the same material they use on knee sleeve, that is why it provides comfort as well. You may opt to pick leather gloves, but sometimes these get to be hot on the hands. Nonetheless, it protects you from blisters while lifting weights.
2. SIZE
If you get the wrong size for your hands, chances are, it may cause you serious injuries. If the glove is too big for you, from personal experience, it seems as you are gripping the bar tight already, but it is actually still loose. In any case, you might drop the bar when doing lifts such as deadlifts, and even more life-threatening, the bench press. Having that said, here are a few tips on how to measure for the right glove.
You have to measure your dominant hand with measuring tape since it has a larger size than the other hand
Stick your hand into a platform, better on a table, and press firmly while spreading out your hands.
Get the other end of the type and pull snug, and then measure from there
From your measurement, find the corresponding increment on the chart provided by the product.
3. OPEN-FINGER Or FINGERLESS
The more you have open spots or spaces on your glove, the less chance of sweat build-up will occur. It could irritate your skin if you have sweat building up inside the glove after a prolonged term of use. It means that you are allowing your hand to "breathe" and maintain a comfortable lifting session.
4. BUDGET - FRIENDLY
Some companies do their advertising really well. Moreover, it could turn out as a scam if you are gullible enough to believe them and spend more than what you could've bargained for. There are a lot of affordable and reasonable priced pair of gloves that can do the same job as the exaggeratedly expensive glove. Be careful, and always canvas and try different brands. Don't let the price compromise the quality either.
5. SLIM And TIGHT FIT
Let us say that you have already picked the glove with the right size, but take notice that the padding could be way thicker than you could imagine. It is actually dangerous and could lead to serious injuries. You may lose hold of the bar, even though it seems like you are holding it tight already. Find the gloves that have a thin padding to ensure maximum-secured grip on the weight.
ADVANTAGAE OF WEIGHTLIFTING GLOVES
1. CALLUS PROTECTION
If you're doing any pulling motions such as pull-ups or deadlift, this is when you are trying to fight gravity that causes friction between the bar and your hands. It is where the gloves protect you from having calluses. If you continue to develop thicker and thicker calluses over time, chances are it might rip on your next lift which can be annoying and painful.
2. GRIP
When sweat starts to build up, of course, you will lose grip or control on your exercise. For example, you are trying to do a leg raise hold on a pull-up bar, your core could endure longer, but your grip is about to give up; then it is about time that you should invest in weightlifting gloves for better performance.
3. EXTRA SUPPORT
Some gloves have already built-in wrist support so you could actually save many from buying another wrist wrap. It relieves pressure on the rest especially if your wrist is pressed backward.
4. ENHANCED PERFORMANCE
With the extra support that you actually get, you don't to worry about the weight slipping through your hand, and just focus on the workout instead. You can jump in from one workout to another, without the need of wiping your hands or applying lifting to chalk to regain back the grip and take away the moisture.
THE TOP 5 BEST WEIGHTLIFTING GLOVES
After we have given you all the important factors to consider when choosing the glove and telling you the advantages and benefits of wearing gloves, it is about time that we showcase you our top choices of weightlifting gloves. All the products were carefully reviewed and selected. However, remember that no item is perfect which is why we did critical research into consideration, and suggest you the best from all that we have chosen. We want to provide you premium support for you to get better in your workouts week after week. Without further ado, here the Top 5 Best Weightlifting Gloves.
StretchBack mesh for increased flexibility
Leather palm for improved grip
Adjustable wrist
Sufficient amount of padding
The upgraded velcro makes it difficult to use
Faulty stitching patterns
Our Opinion:
The product has received quite some positive reviews. There were a lot of users that improved their lifts after using the product. However, some are also having problems and losing credibility to the brand. Some are saying that the classic style that Harbinger used to design gloves better, and the fabrication was way better. They would feel less comfortable because the velcro properties tend to wear off in the middle of workout which is indeed disturbing and dangerous.
Leather and silicone padding for extra comfort
Equipped with wrist wrap
Velcro closure strap
ideal for various kind of training
Padding is too thin
Builds up sweat on the palms
Not suitable for heavy lifting
Our Opinion:
Based on the reviews, it is not appropriate for powerlifting type training. It is more of a CrossFit training essential product. You can wear this glove if you are at fast-paced training from jumping to barbell works, circuit training, body-weight exercises, and light weightlifting training. It doesn't mean that it doesn't protect your hands just because it can't withstand heavy loading, it is still ideal glove for another particular type of regimen.
Unisex fit
Includes extra wrist support for maximum stability
Gel Printed palms for anti-slip properties
Durable
Foam padding for added protection
The seam separates after a short while
The fit is inexact from the size
Poor construction
The poor stitching makes the glove loose
Our Opinion:
This is, in fact, a high-quality glove, but only for a short while. The gloves seem to not last long only after a couple of months of use. The finger inserts may disconnect from the pal placement which is actually dangerous. The lettering fall of which only mean that the manufacturing of the product is poor. However, a lot of the users are a real die-hard gym and iron addicts. They heavily rely on the product when they decide to go intense, and attempt to break the records of their past lift, which in positivity, gives this glove a huge plus of all you strong lifters out there. You can definitely give these pair of gloves a go.
Leather padding on the palms that provides extra grip
Upgraded with wrist wraps for added support
Our Opinion:
Well, the name says it all, it is a cross-training specific type of accessory. Although, some heavy lifters went ahead, and used the product. It was able to hold heavy loading, and it had excellent grip. As usual, the stitching and the velcro are usual concerns after some time of usage. It is a mixed review of whether the product is suitable for powerlifting, or just for the fast-paced type of workout regimen. After all, it is still sufficient for its use, so it is still a highly recommendable product.
Feature CoolWeave technology to enhance ventilation and comfort
Easy to take on and take off
Maintains dry hands during exercise
Double stitching to enhance strength and durability
Our Opinion:
The gloves wear out after a short use, which is kind of bad If I were to be asked. It loses its malleability over time because some users found that the gloves were getting loose over time. However, they are saying that does provide extra grip while working out, so it still does the job as a weightlifting glove. The pain was starting to come off when they used the glove, and they found the glove comfortable to use. The company had great service quality.
Our Choice
Like what I mentioned earlier, no product is perfect. The Steel Sweat gloves had some minor drawback, but not as much as the others did which makes it the excellent choice for progressive heavy lifter alike.
Things to Remember
Warm-Up

– Before anything else, it is important to warm-up your system before getting to the workout itself. This is to bring your heart rate up and optimize your performance in your training

Mobilize

– After you get to warm-up, do some mobility work so that you could achieve full range of motion in every workout. There could be some tight areas that may hinder you from progressing with your number, so it is important that you have to do mobility work before and after a workout, and during your recovery periods.

S

upplement

– There are other nutrients that your body needs that a whole food can't totally provide. If you want to grow huge, you may take mass gainers and creatine to achieve maximum muscle efficiency.

Safety

– If you feel like you need to wear a weightlifting belt, then go ahead and do so. We always have to train smart and keep ourselves away from harm.

Nutrition

– An important part of your growth that people seem to understand. Eating the right food and planning your meal is very crucial if you want to have a healthier and stronger body. Remember that training is just the basic part of the growing process.

Rest

– Rest is where you allow your body to recover completely. Do not rush the process by training seven days in a week. Listen to your body, and overtraining is being counter-productive. You don't have to train insane to grow. In fact, when you give to recover, it is actually where your hormones get activated to replenish the dead mu scle tissues and replace it with a stronger and bigger one.
Conclusion
We have just given you the Top 5 Best Weightlifting Gloves on amazon.com. They are all tried and tested to ensure you that you will have a safe training by providing you maximum grip. If ever you find that none of your choices are here, then you may search more for what suits you best. We are trying to help the community to be safe during their training session. If you have suggestions of other brands of gloves, then please feel free to comment below. Share this with your friends and on your social media website.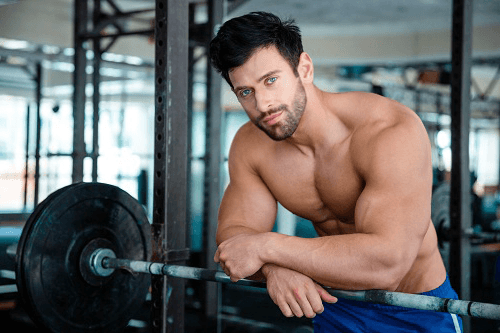 Hi there,
I'm Gregory Brown, chief editor at ConstructMuscles.com
I spend half of my time in this blog while the other half on being physical fitness trainer. Believing in the great benefits of bodybuilding and fitness to the body, I've been motivated to become a fitness enthusiast. It also was what gave me the self-confidence and assurance within myself both physically and psychologically.