There are a lot of lifting accessories nowadays that we lifters use in the gym, and one of those items are wrist wraps. Just like weightlifting belts, the wraps are also one of the essential equipment you need to possess. It protects your wrist from getting injured if you haven't developed much strength yet. We will help you choose among the 5 best wrist wraps for weightlifting that we believe will give you better progress along your lifting progress.
** Below, you'll find more detailed reviews, but you can click links above to see current prices and read customer's review on Amazon
How To Choose Wrist Wraps?
If you don't know how to choose the right wraps for you, here are just a few notes on how to pick one. Remember that it is subjective to each one, what we may suggest here could be different for other. It could also be irrelevant to some of you as you just want to purchase a wrist wrap right away. No matter what the brand you would choose, I recommend considering these features:
1. Material
There two common kinds of wrist wrap material that they are selling in the market today. There are cotton wraps and Velcro wraps
The Cotton wraps are thinner and more flexible kind of wraps. It allows your wrist to have more room for motion as you go along the movement.
The Velcro wraps are known to be thicker. These are highly recommended if you're trying to hit heavier weights on pushing-exercise movements.
2. Durability
You have to find a wrist wrap that is of quality and durability. You won't use wrist wraps often, so might as well purchase that will last you for a long period of time and save you the trouble of spending too much. Don't let the price compromise your choice of equipment. It is for your safety to have a durable piece of gear.
3. Size
After you measure the circumference of your wrist, don't choose the exact size corresponding to your measurements. Instead, you have to choose the size lower than yours. It is to ensure that the wraps will be tight and snug when you lift and will not unwind during the movement.
4. Comfort
Comfort might be subjective to anyone, but I would consider this factor when you're choosing an accessory. Make sure that the wrist wrap does not irritate you because you might lose your focus while you are working out.
Why Wear Wrist Wraps?
Now that we've told you how to select your wrist wraps, in the first place, why should you use one? There are some reason s why you should use, and one of the m is for safety for obvious reasons. What other factors should we consider on why you should wear your one before we recommend you our 5 best wrist wraps?
#1. Fatigue
For example, during your bench press, your wrists are already getting tired, but you are still halfway through your sets, then it is just about the time that you may use your wrist wraps. It will somehow enhance your pushing movements without giving pain on your wrists. Remember to mobilize your wrists before and during your workouts.
#2. Repetitions
With the support of the wrist wraps, it allows you to add more repetitions into your exercise. It will help you push that "one more rep" type of psychology. If you are planning to go until failure with your reps, have your wrist wraps ready just in case you fail in the middle of the rep.
#3. Position
When you are executing heavy pushing exercises, like the bench press or overhead press, you will notice that your palms will slightly face upwards unless needed otherwise. What the wrist wraps can do is it can aid the position to be more stable, so you don't lose strength in pushing the weight.
Don'ts, With Wrist Wraps
Before you purchase your wrist wraps, I will give you some precautions or "don'ts" when you own one. You have to be careful of the movements you execute while equipping yourself with it.
Here are some reminders you should consider before you wear one, and there are some things that we believe and suggest that you avoid or must not do with wrist wraps. Along the way there will be more "don'ts," but that will be based on your own experience. Here are a few of them from what I've I experienced along with my training partners in the gym:
Do not wear wrist wraps if you have a mobility or flexibility problem

. Your wrist might be one of the problems or areas where you lack mobility. You have to fix the issue, by doing stretches and always mobilizing your wrists. You can search videos on the internet, or consult your coach or trainer to address the problem.

Do not wear your wrist wraps if the exercise you're doing is too light

.

To be honest, it will just look silly and much more of an accessory show off. Only wear the wraps if you are planning to execute a heavy movement or achieving a new max weight for an exercise.

You don't need to wear your wrist wraps all the time frequently.

Doing such will delay the strength of your grip and forearms. It will also result in a disproportionate build, and it can cause you several injuries like joint pains. You will have difficulty in achieving new records for your lifts if you have an unbalance feat of strength. If you're still having the same problem or joint pains doing a particular exercise then, I suggest that you look for a better alternative or give it time to recover.

Don't wear your wrist wraps too low or too high.

There is a reason it is called a wrist wrap, and the sole purpose is to protect your wrist from getting injured. If you tie the wraps below your wrist joint, you're just going to allow to give yourself wrist extensions during the movement, and you will be prone to injury. Just make sure you wrap it around your wrist joint.
5 Best Wrist Wraps
Now we have given the important factors and precautions about getting wrist wraps, we present to you our chosen wrist wraps from the market today.
Excellent customer service and send replacements.
Reliable company
Adjustable.
Comfortable fit
High-quality build and Velcro padding.
The print fades off quickly
Irritating thumb hole
Uncomfortable heat build up
Our Opinion:
It has been getting my attention that other than being a great product, the company is also very reliable. You can just return their product if you find anything faulty with it, and they will send you back a pair that has better quality. You can trust the quality of the product, just as much as you do with your budget.
Although, it also has a reputation about the thumb hole that gets irritating after a lengthy usage. It may not be a con but it is also not quite of a pro comment, but be careful about the alignment of the Velcro because it is asymmetrical with the wrap itself.
Durable padding and comfortable.
Comes as a bundle with a pair of lifting straps.
The velcro doesn't hold as long just after a couple of weeks.
Our Opinion:
It is a great deal that It comes with a lifting strap, but still receiving complaints about the quality and comfort of it. The design of the lifting strap, like the stitching patterns, makes it irreversible. Some are saying that it is a great deal on Amazon rather than buying it on a local sporting goods near their location. Still gives our reviewers the answers we would want to hear about the said product that; it gives them stability, their lifts became better with it, they are able to lift heavier poundage, and it gives them comfort during pressing exercises.
Sturdy and comfortable
It has an appealing design.
Believed to have excellent customer service
Arguably, not suitable for some women
Our Opinion:
A lot of the users' review are very well pleased and satisfied by the quality of this product. At most times, their issue is the adhesive power of the velcro padding. Even lifters with joint problems are at ease when they use the wraps during their exercise. Although a lot of women are complaining about the width of it, and they do not recommend if your wrists are too thin or skinny. Again, it is not for everyone, and people have different ergonomic expectations about a certain product.
Versatile for different kinds of lifting
Strong velcro padding.
Approachable company
Some have poor stitching outputs
Our Opinion:
Believably a versatile and durable wrist wraps amongst the others. The length of the bands itself is just about appropriate for it to fit any size. Versatility is important especially to those who want to venture into different types of exercise programs. The warps are not that stiff, but it will still provide stability and confidence during your lifts or exercises. A highly recommendable product for people who do different kinds of training patterns.
Decent price for quality wraps
It is Stretchy
Stitching tears
Immediate wear and tear after purchase
Releases unpleasant odor overuse.
Our Opinion:
Users say that over time, it gets looser on the wrist since the bands are actually stretchable. It is an issue if that happens, and it would force you to buy a brand-new product. Although, these are highly versatile because of its comfort. The bands are not too stiff; it is not too wide which makes it available for men and woman. However, some do say that it is not suitable for heavy lifting, as it is a wrist support.
OUR CHOICE AMONG THE 5 BEST WRIST WRAPS
It is the excellent choice because of the material and how durable it is under any circumstance. It's believable that it one amazon's top choices because of its quality. A lot of the reviews promising and it shows satisfaction. There are only a few negative comments about it, but there is no such thing as perfect product. Only a better choice amongst the others Whether you are doing heavy deadlifts, pressing exercises, back exercises and even Crossfit, it stays intact and tight on your wrists. Besides being a quality product, the price is really affordable!
ADVICE !
Always do mobility works before and after your workouts. It is to avoid joint pains and other possible injuries that can occur with lack of mobility.
If you are taking any supplements, then continue with it. It is expensive to rely everything on food, but do not make supplements as your dietary substitute.
Rest your body to allow mental and physical recovery. When you've reached your plateau, remember to have a de-load week or weeks to avoid physical exhaustion.
Take multivitamins to prevent any deficiency.
Warm-up your exercises without wearing the wrist wraps. Working out with cold muscles can result in cramps and lack of strength.
Do a couple of minutes of cooldown on the treadmill or spinning bikes to lower your heart-rate appropriately and gradually.
Be consistent with your training. Always log down your weights and try to hit new and better records every training. Although, do not rush your training until you have achieved proper execution and proper form.
Have a proper nutrition and eat the right food if you want your muscle to grow, have cuts, or lose weight.
Conclusion
We have just provided you with our 5 best wrist wraps, and our top choice amongst others. We just want to ensure your safety along with your lifting career because it is not just about lifting hard but also lifting smart. It is normal that over time the product will show its wear-and-tear and will lose its quality. If ever it happens just go back to this article and try out which other wraps works best for you.
REFERENCES: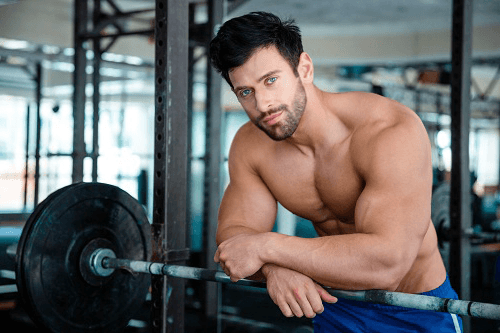 Hi there,
I'm Gregory Brown, chief editor at ConstructMuscles.com
I spend half of my time in this blog while the other half on being physical fitness trainer. Believing in the great benefits of bodybuilding and fitness to the body, I've been motivated to become a fitness enthusiast. It also was what gave me the self-confidence and assurance within myself both physically and psychologically.