Creatine is one of the most discussed supplements in the bodybuilding world. Some say they need creatine while others tend to assume that it doesn't have any benefit at all. Considering this, this article aims to help you know how Creatine can help you and find the best Creatine on the Market.
More...
Find The Best Creatine On The Market
** Below, you'll find more detailed reviews, but you can click links above to see current prices and read customer's review on Amazon
Benefits of Creatine to the body
Your Body needs it!
For the Average human body, we need about 5 grams of Creatine in our body. The problem is that most bodies need to have around 3.5 to 4 grams only. You will not be able to take in the full effects the Creatine Benefits unless you get to the required Creatine intake.
Bigger Muscles
The muscles in your body have some water components in them. This somehow makes up the mass of your muscles. How big your muscles can get will depend on how much water content you have in your body. Still, creatine doesn't just increase your muscles mass, it increases the "real" muscles (those which do not consist of fats) in your body. It can give you that lean form with your muscles.
Athletic Performance
For those who are struggling with performing at their peak on their workout routine, Creatine helps a lot. It gives you that energy and strength to do more and maybe exceed your workout expectations for that day. Aside from gym workouts, this is also beneficial for people who want to simultaneously go to the gym and perform some sporting activities in one day.
This is also beneficial if you have some benefit with stamina for cardio related activities such as biking or jogging. Bottom line, you can perform better and last longer with Creatine. Just don't forget to give your full effort as well.
Better Form
Since your strength and stamina will increase with Creatine, this will allow you to train more and do more reps for your workout. You know what that means, "more reps = more gains." Your muscle stimulation increases as you do more and your muscle gains increase significantly.
Also, your post-workout recovery is made faster with this supplement. You will notice that you won't need to skip training days between different regimens like bicep and chest training because of sore muscles, and you will eventually want to do your workout more than usual.
Side Effects? Is it Real?
#1 Can Creatine cause Kidney and Liver Illness?
Studies have shown that there isn't really any Kidney or liver damage that was caused by Creatine. While our concern is on how our Kidney can handle the Creatine supplement intake, there isn't really nothing to worry about.
The high level of creatinine, which is how doctors would detect kidney failure, is no something to be concerned about. Also, no scientific proof was given to conclude that supplementation of creatine to the body is anyway affecting the functions of our Kidney.
#2 Creatine can gastrointestinal distress
This is primarily related to digestion and absorption of nutrients in the body. Only 5-7% of all creatine takers encounter this. The leading brands in supplements have already created a solution for this. Tablets which have a smaller size are now readily available to the market so that people who encounter this distress in their stomach can now take creatine regularly and prevent the digestive parts of the body to react in a negative way.
#3 Creatine Causes Body Cramps and Dehydration
There is no proof that Creatine can cause dehydration. In fact, one of Creatine's primary functions is to increase the water mass of your muscles. It doesn't decrease water levels but increases them. One reason to believe this is that you sweat more than usual, but that's because creatine allows you to do more. So the only real thing to remember is to drink water to replace what was lost during your workout.
#4 Creatine leads to Weight gain
Yes, you increase your weight when taking Creatine, but this is not because you increase the fat mass on your body. It's just your body maintaining your water levels. Because you can do more reps with your workout, you tend to l ose those fatty components in your muscles, and water replaces it due to dehydration. In the long run, you will lose the water weight as well, and it will lead to a leaner and fit body.
Diet when using Creatine
1. Amount of Creatine intake
It is important that you know the correct dosage of creatine so you can prevent risks with your health. On your first week with Creatine, you are to consume at least 20 grams of Creatine per day. On the exceeding weeks, you should be consuming 2 to 5 grams only per day. Also, it is better to intake Creatine with your meals to maximize nutrient absorption and other effects.
2. Importance of Protein/Carbohydrates
Spikes of insulin in your body can help in maximizing the full effects of Creatine to your body. You can absorb more nutrients through this. One way to achieve an insulin spike is taking in a combination of protein and carb-composed types of food.
Most gym buffs would suggest the chicken breast with 1 cup of rice meal so what you eat is healthy, still gives you the energy to work, and can get that insulin spike you want for your body. Also, it is better to partner this with vegetables and milk for maximum effect.
Pick Creatines for You
On this part, we will evaluate some Creatine brands to help you choose which is the Best Creatine on the market which fits your needs.
Magnesium Creatine Formula – allows for ultra-fast absorption of nutrients to the body
Maximizes lean and mean body build
Allows you to do more without feeling fatigue from working out
Great post-workout recovery
Price is a little expensive
You have to wait 30-40 minutes for the effect to be felt in your body
Our opinion:
This is one of the best-selling products in the market, and there is a reason why. Its effects on your body is off the charts. Mid-workout energy to post-workout recovery is high and it will get your body to its limit. It significantly supplies you with the energy you need to complete your workout.
Some feedbacks would even suggest that after going through their routine sets, they still want to do more. I think that's a good thing since it would allow you to burn more calories in the body.
Made with CreaPure Creatine
Improves performance greatly high-intensity activities
Enhances energy in muscles and prevent the loss of protein in the body.
Cheaper than the usual brands of Creatine
May have contain some side effects (headaches, constipation, and bloating)
Doesn't dissolve easily with water
Our opinion:
This brand boasts that it can do the same effect as the expensive brands, but they offer it at a lower price. The primary focus of the product is the prevention of Protein loss in the body, an essential component in the body, especially when working out.
Because of high protein, you might not need to eat more, and you can gain more when your intake less food and put more nutrients in your body. This is a great product for those who are hoping to go on that diet and lose those fats.
High-absorption rate of nutrients in the body
Micronized creatine powder
No bloating feeling when intaking the product.
Results known to show in first week
There is sourness in the taste of the product. Makes It hard to intake.
Doesn't mix well. Does not dissolve easily with water.
Causes acne in your body.
Our opinion:
This product is great as it allows High-absorption rate for the nutrients it offers. But a problem is the intake part itself. If it's sour in taste, then it's not that refreshing as most creatine brands offer. It doesn't give you the feeling of comfortability that what you are drinking is good for you as it contains that sour taste.
Another negative part of this product is that it does not dissolve easily which makes it harder for the drinker and takes more time. Lastly, this product is known to have acnes, and no one wants that right? Our aim here is to look good, but that doesn't mean we have to sacrifice our skin health in the process. I would give this a low grade in my review.
Good for those with vegan diet.
Pure micronized Creatine Monohydrate.
Increases strength and power
Easily dissolves and blends in with your drink
Has some side effects: causes hives, acne, and itching (allergy)
Tastes like flour
Our opinion:
This product is suitable for those who are vegetarians and keeping in touch with that lifestyle. It has all the same features as with other creatines and is a great mix for drinks but has some known side effects. Some have reported hives, itching, and acne.
It's not the ideal creatine for me if the company doesn't reformulate this product to lessen the side effects. I wouldn't suggest in availing this product. Avail at your risk.
Much easier intake since they are in tablet form.
Faster body reaction because tablets are easily digested by the body
For muscle strength and formation.
Ideal for those who want to increase muscle mass
A little bit of uncomfortability for some people because of the size of the pill (larger than usual).
Does not mix well/dissolve with water.
Our opinion:
The main advantage of this product is the way it's taken in the body. Tablets are easier to take than the powder because they can be digested easier. Although some are uncomfortable with the size of the tablet, it's not a big issue because you can break the tablet in two then take it one by one.
This product is the best choice for Creatine, in my opinion. It's the best because it has all the things you need from your Creatine. The strength, stamina, the ability to work more, and more is all here. Also, you won't be encountering any problems with mixing this with your natural products since it dissolves faster, which is the biggest issue for most creatine brands.
It may be expensive, but it gives you that security that this product does not give you the side effects that other products have. You can be sure that you can get your money's worth out of the product.
I hope this review has been helpful to you and that it has helped you in choosing the right Creatine Brand for your workout needs. If you have any comments/suggestions, don't hesitate to leave the comment below and I will try answering it to the best of my ability.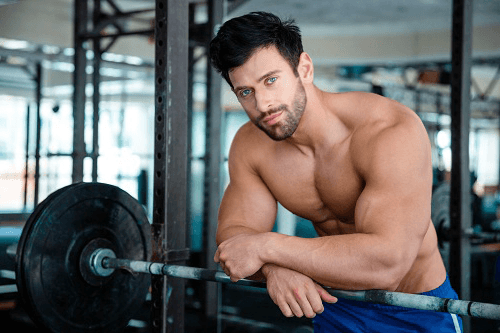 Hi there,
I'm Gregory Brown, chief editor at ConstructMuscles.com
I spend half of my time in this blog while the other half on being physical fitness trainer. Believing in the great benefits of bodybuilding and fitness to the body, I've been motivated to become a fitness enthusiast. It also was what gave me the self-confidence and assurance within myself both physically and psychologically.