Can you even look at a mirror and asked yourself, "why do I have such small arms, I can't attract girls with these?". Aspiring Bodybuilders today are in awe when they see their bicep size increase along with their time of training. It would impress too if the sleeve of the T-shirt is already hugging the bicep way too tight!
If you want to find out how to grow biceps and do a double bicep pose and impress people, here are the things you need to know on how to increase the size of your biceps.
More...
How Should I Train my Biceps?
1. Choose the right weight
A lot of times going heavy on the bicep is THE only key on how to grow your biceps. You can be right, but you could also be wrong. Certain factors could make your muscle grow, and going heavy is just one of them.
Don't switch to a heavier weight way too soon, or else you will end up cheating your reps. Trust me; you wouldn't want to do that and see poor results.
Just choose the right weight in such a way that; you can perform quality reps, you can execute without harming yourself, and maintaining posture through the workout.
2. Rep schemes for growth
There is a certain amount of rep range on growing your biceps. You have to understand the purpose of performing a high rep range, and showing a lower rep range.
You have to figure out that the rep scheme on how to grow biceps, is different. The bicep is a small muscle group, and there is the desired rep range for it to achieve muscle hypertrophy.
Go for 6-8 reps. If you want to load up to make more muscle strength, do this rep scheme.
Go for 10-12 Reps; This is what is also known as, "the sweet spot." Doing this rep range will make you achieve the pump. When this occurs, all the blood flow and nutrients are moving into the muscle, which is critical on how to grow your biceps.
3. How many sets?
The desired amount of sets to perform for the workout is, 3-4 working sets.
You can start a couple of warm-ups, around 1-2 rounds, but you don't count them as your working sets. Warm-up sets are necessary for you to familiarize yourself with the movement with a light weight and wake up the muscles that are active in the exercise.
If you go beyond the said amount of sets, you will find yourself not executing the reps right. You will end up jerking your reps, and use other muscle groups to get a one rep to another. By the time you get to the last set, you will have the tendency to lose form on the last reps, so don't add more!
4. Frequency of training your biceps
Train your biceps twice a week for optimal results.
Heavy day- where your workout is around 80-90% of your effort, and do 6-8 reps. Focus your movement into explosiveness on the concentric part of the rep, and squeeze at the top of the curl.
Light day- where you exert around 60%-70% of your effort and do 10-12 reps; this results in muscle hypertrophy. Execute your light days with nice controlled movements.Doing this will result in having strength and size. Having the best of both worlds on how to grow biceps!
5. Negatives on how to grow biceps?
In breaking down the movement of your reps, negatives (eccentric part of the rep) contributes an important role in how to develop biceps.
More muscle tear occurs at this phase of the movement. People underestimate the importance of the negatives. When a muscle tears up, with the right nutrition and diet, the body will react and repair the torn muscle tissue into a stronger and bigger one.
You're trying to control the gravity pull during the curl movements, and this will also increase your muscle strength in the biceps.Negatives have positive results!
6. Eat up, and Recover!
You can train all you want, lift as heavy, perform reps and sets, but your biceps won't grow if you don't eat right and rest!
Eat

to

gain

- Keep track of your meals. Make sure to intake enough calories needed for your height and weight to gain mass. Check your macros (protein, fats, and carbohydrates) and make sure that you are counting the amount you intake each. To make it simple, a good proportion would be; 50% Carbohydrates, 35% protein and 15% fats.

Rest

- Respect your body. Throughout the week you went through some serious intensive training. Listen to your body; it needs to rest for it to grow. Get your 8 hours, and you'll be good in no time that you accounted.
There are vitamins and supplements you can buy to help you enhance your performance, and help you recover quickly.
7. Mix It Up!
Change your exercises every 4-6 weeks. Your muscles will be familiar with the movement and tend not to improve or get stronger.
Avoid repeating exercises through your workout programs. Overused exercises will just exhaust your muscle, and will render the exercise pretty useless.
Psychologically speaking, you are already expecting what to do, and your body will be planning the activity that follows. You cannot do the same movements for your entire life.
Try to change the orders of your workouts, and learn the varieties of each movement. For Example, changing the width of your grip on the barbell, or doing some pronated curls (a.k.a forearm curls). It will still make your biceps intact with the workout.
Foundation movements, How to grow biceps?
There are a lot of workouts you can add to you training regimen. Whether you're using a barbell or a dumbbell, you will still achieve the growth you want. Just remember not to complicate your workouts, and stick to the basics.
# 1 Barbell Curls
The Barbell Curls is one of the core exercises you can do for biceps, and it will increase the overall size of your biceps. Keep it simple, keep it basic.
You can opt to change the width of your grip depending on which part of the bicep you want to emphasizes the tension.
# 2 E-Z Bar Curls
Another variation of a barbell curl. With this exercise your palms are facing inward, thus resulting in having more length to your bicep.
It doesn't compensate with your wrists, so you don't need to use other accessories to do this workout.
#3 Alternating Dumbbell Curls
Programs On How to Grow Your Biceps
For Beginners - Since you're just starting out with your program, I suggest that you keep your structure simple. One Compound or Strength movement, and one Isolation movement. Do this program for your biceps for a duration of 6 weeks, and you should see firmer bicep muscles. It is a foundation that you should not oversee.
| | | |
| --- | --- | --- |
| | | |
| Alternating Dumbbell Curls | | |
For Intermediate - Now that you've got your muscles trained, let's add more movements to the program while keeping the same set and rep scheme. We are going to incorporate new changes to maintain the program fresh.
For Advanced - At this level of experience, you can honestly formulate your type of bicep workout for it to grow, and adding more complex movements in the regimen. An excellent way to do it is doing supersets. You can copy the workout above, but this time around execute it as supersets. It would be somehow like this:
Conclusion
Having a healthy attitude and optimism is an essential core while training in the gym. You can't have an impressive result with a negative mindset. Don't cheat the process on how to grow your biceps; it will have wrong outcomes in the long run. If you have any other advice to give to our fellow bodybuilders, feel free to comment below. Share this article with your friends!
Reference: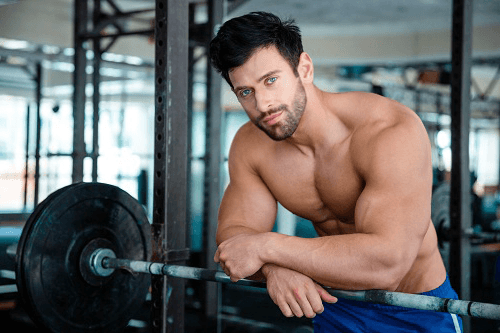 Hi there,
I'm Gregory Brown, chief editor at ConstructMuscles.com
I spend half of my time in this blog while the other half on being physical fitness trainer. Believing in the great benefits of bodybuilding and fitness to the body, I've been motivated to become a fitness enthusiast. It also was what gave me the self-confidence and assurance within myself both physically and psychologically.