It has come to my attention about how many people are misled about taking creatine. People are wondering when is the proper time to take it, and how much do they need throughout out the day. Since it looks like an "alienated" substance, people are also conscious and scared including it in their diet and supplementation. People might also have heard about its adverse side effects if it's not consumed properly.
You don't have to panic anymore because I will unveil the proper steps on Best Way To Take Creatine. It is not rocket science, but it only takes a few things to consider about it.​
More...
The Loading Phase
Perhaps this is a critical stage if you are just starting out to take creatine, but why do you have to go through it? It is only to focus the muscles capacity to take in the substance so that we could see its optimal results in our body. Another importance of the loading phase is to increase the storage over time when you move on to the next phase which is the maintenance.
Initially, the loading dosage would require 20 grams of creatine. It is the ideal way to promote muscle growth within your muscles. Do not skip this process, unless you don't want to consider loading at all. You may experience "bloating," and it is the sole reason why people would want to lower the dosage.
If ever that you just want to take it lightly, you may reduce the dosage about 5 or 10 grams. The thing about it is, it will take a while for the creatine to come in full effect if it is only the first week of use. Unlike any fat burners where the cycle is constant, you can opt to change how much grams you would want in a day.
Be careful that you do not exceed over 20 grams as it could damage your kidneys. It will easily be reflected on your urine if you overtook the recommended dosage. Your urine will be cloudy, and you might have a hard time to excrete it. It is almost similar having UTI.
***Keep in mind that you only have a maximum of 5-6 days of this phase. ***
Every When To Take Creatine?
Until now, it is still a big debate about when is the right time to take it. A lot of experts said that the optimal period of intake is before a workout so that your muscle will get more sarcoplasm to absorb for muscle growth. It has been ages of research to achieve the maximum potential of the supplement for full effectiveness. To be honest, there is no specific "time" of when to take it.
It has been said that taking creatine as a pre-workout enhance the release of Adenosine triphosphate (ATP) which directly related to the power your muscle can exert at a certain period. Obviously, the energy will deplete the further you go along your workouts.
There are others who would want to take creatine as a post-workout because it helps the muscle synthesize the protein quicker, thus it is used as a recovery nutrient. With that said, if you are taking the creatine after hitting the weight, then you are doing just fine as well.
In all honesty, both of these arguments are correct, so I may conclude it that you may take it before or after your workout. It is just a matter of preference when you want to take your creatine as the statements mentioned above are tried and tested by experts. You can mix it with your protein shake and other carbs so that you won't get its unpleasant flavor and powdery texture.
Maintenance Period
After your 5-6-day period of the loading phase, you can now dose yourself with a subtle amount than before. Others would want to take 5 grams a day, but some believe that 3 grams would already be enough for it.
If you are, however, a huge red meat carnivore, then just take 3 grams a day, since red meats are already high in creatine levels. Since you have already done the loading phase, balance consuming red meat since your muscles are saturated with creatine.
Vegetarians will need the 5-gram dose since you can't get any from vegetables.
Combining It With Your Diet
There are no strict methods about introducing the creatine with your diet. You can still maintain your high-protein diet. In fact, it is still advantageous to the individual who has specific diets.
According to some researches, people take creatine while undergoing intermittent fasting has shown great results. They have become more aesthetic and their strength lifts were integrated. I am not saying that it is the optimal diet to include with creatine, but it is a great alternative if you are planning to do it.
As mentioned earlier, do not consume much red meat since it has considerable amount of creatine alone. There are other foods that are rich in protein, so find alternative for it.
If you are undergoing a low carb diet, it will take time for your muscles to absorb the creatine as well. You can take the creatine straight up with water or your protein shake in order to increase the rate of absorption if you are undergoing a low-carb diet.
Remember that creatine promotes water retention in your body. So, if your goal is to become fully shredded for some reason, then take the creatine of your nutritional needs.
If you are an individual who is in the bulking phase of their training period, then this when you will see the maximum effectiveness of icreatine. You will witness massive you are getting at a very fast rate.
Conclusion
There are no secret ways on the Best Way To Take Creatine. It isn't hard for someone to understand that there are no arguments that needed to be done about the certain topic. It will just matter on which method is effective for you, and it will also depend on your fitness goal. Leave any comments below if you have any questions. Don't forget to share it on your social media page.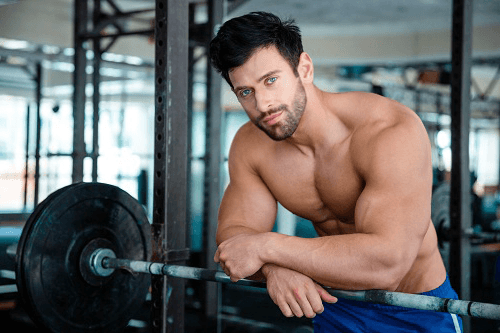 Hi there,
I'm Gregory Brown, chief editor at ConstructMuscles.com
I spend half of my time in this blog while the other half on being physical fitness trainer. Believing in the great benefits of bodybuilding and fitness to the body, I've been motivated to become a fitness enthusiast. It also was what gave me the self-confidence and assurance within myself both physically and psychologically.