Everyone simply wants to have that physically fit body- toned arms and bigger buttocks. For sure, you have seen models in magazines and advertisements looking so fab and great with their gorgeous bodies. Unknown to many, it takes work in order to achieve the kind of body that you want. Like for instance, you may ask, "How To Make Your Buttocks Bigger Fast Naturally?" You don't necessarily have to undergo surgery just to get a bigger and firmer buttock. Through exercise and other means, you can definitely achieve this.
More...
As long as you are committed, you can surely achieve exactly the kind of body you like and at the same time, achieve your health and fitness goals. Here are just some of the ways to do it:
DO BUTT-SHAPING EXERCISES
---
Regular exercise should always be a part of your daily routine. There are various kinds of exercise routines that specifically target the thigh and buttocks area. By doing these exercises, you can definitely have a much bigger butt and wider hip area. You may want to add the following exercise routines in your regular workout program:
Jump Squats
Squats are known to be the best exercises if you want to achieve this goal but there are actually different kinds of squats and one of the best types would be the jump squats:
Bend down into a squat position.
Have a straight jump and land in the same original position (squat position).
Do this for about 30 seconds.
Heel Raises
Another effective exercise routine is the heel raise. With this exercise, you have a much rounder butt. To have more improved muscle growth in specific areas like your hamstrings and glutes, you can actually use resistance bands:
With your feet apart, stand with your hands resting on a chair or table in front.
Raise your heels slowly. Make sure that your knees are straight and just hold it for 6 secs.
Lower your heels to the floor.
Do this for 30 seconds
Lunges with Dumbbells
If you have dumbbells at home, you can also use them to have bigger buttocks. By doing lunges with dumbbells, you get to work on your inner thighs as well as your gluteus muscles.
EAT FOODS THAT WILL MAKE YOUR BUTTOCKS BIGGER
---
---
The use of natural herbs has long been proven effective not just in promoting health but as well as in achieving fitness goals. You can actually use these herbs and even take supplements to make your butt look bigger. These supplements contain certain components that are known in increasing the estrogen in the body.
The estrogen is linked to body curves so by taking these supplements, it can help you have a bigger buttock. When buying supplements, it helps that you find products that contain the following herbs: fish oil, bovine ovary, zhi mu root extract, pueraria mirifica and aguaje.
---
You do not necessarily have to undergo surgical procedures just to make your butt look bigger. There are what you call instant butt lifters that will give you instant solutions. They may just be temporary solutions but if you don't like taking supplements then these might be just the best option for one.
One of which is to use butt lifter panty. This is very ideal if you want your buttons to look good and round. Another is to use body shaping underwear. Women who want their body to look much sexier would always wear these kinds of body shaping underwear that accentuate their assets.
Other Tips
Apart from the food and the regular exercise that you need, there are easy tricks that you can do to make your buttocks appear bigger than they actually are. For instance, you can have jeans that have pockets. It also helps that you choose the kind of jeans that best fits your body type.
Another proven way is to wear stilettos as they are known to give you that really nice curves and will make your butt look much bigger. Wearing heels is so gorgeous and sexy and when you pair with nice jeans, you have everything you need. If you are not into wearing jeans, you may want to wear a really nice dress that is suitable for your body type.
Conclusion
Nowadays, there are tons of ways for you to achieve your body goals. Whether you want to do it the natural way or you are willing to spend and go an extra mile, you can do so in order to have bigger buttock. But if you really want to have the long-term results, it is strongly recommended that you work on your diet and having that regular exercise so you can maintain a physically fit body.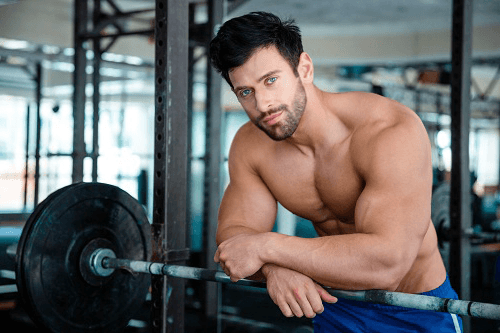 Hi there,
I'm Gregory Brown, chief editor at ConstructMuscles.com
I spend half of my time in this blog while the other half on being physical fitness trainer. Believing in the great benefits of bodybuilding and fitness to the body, I've been motivated to become a fitness enthusiast. It also was what gave me the self-confidence and assurance within myself both physically and psychologically.