Do you want to lose weight fast? Nowadays, there are so many different ways which can help you lose weight and so it is of the most important to make sure that we are carefully choosing which way we are going to take. Some people would prefer the surgical way of getting off the extra fats in our tummy, and others would prefer taking weight loss supplements and laxatives. But we should not put a limit to just the two above mentioned ways because we can actually lose weight in natural ways. One of these is through the use of Chia Seeds.
More...
The Chia Plant, with scientific name Salvia Hispanica, is a flowering plant. Just like sunflowers, chia seeds are also found to be edible, and after several studies, it was found out that it can actually help people to lose weight. Now the next query is how to use chia seeds for weight loss? Find out the potentials, benefits and the other things that chia seeds can bring to us, bodybuilders!
How To Use Chia Seeds For Weight Loss?
Why do we need to lose weight?
Even without moving your feet, try to look around. Then you will see people in their training shoes or running shoes, and they are performing even basic exercises and training routines. Do you know what their primary goal is? Definitely, it will always be to lose weight. People are performing in the gym, around the park, and in the streets, because they would want to trim down the fats that were stuck in their belly the moment they swam over the field of random food.
So we ask ourselves further: why do we need to lose weight? In our previous article, 11 Surprising Benefits of Weight Loss, we mentioned that the reasons are the following: to gain extra confidence, to reduce stress and insecurities, to avoid diseases, to sharpen memory, to control addiction, to alleviate anxiety, to be more creative, increase energy, improve social life, and to improve the manner we rest and recover. Basically, those are the direct-to-the-point reasons on why we should shove some of our fats away as regular as possible.
How do people lose weight?
Due to the improvements in technology, a lot of new techniques to lose weight have been introduced to the public. Some would prefer the surgical way like through liposuction and non-invasive fat reduction and cool sculpting but you seriously need to have many bucks to avail these. Others have been into getting supplements and laxatives which can be bought online since these are a whole lot cheaper than taking the surgery.
But you do not need to always have your wallet with you if you want to lose weight. Just by improving your diet and your exercise routine, you can definitely get the shape that you are looking forward to! To help you start the zero bucks lose weight program, I am pleased to introduce Chia Seeds by addressing: How to use chia seeds for weight loss?
Why use Chia Seeds for Weight Loss? Benefits and other potentials you need to know!
Chia seeds have high calorie and carbohydrates content which stops your system from craving more food. It contains loads of antioxidants and high fiber content which will clean your system, slowly throwing off some of your excess fats. It is also good for bodybuilders whose goal is to gain more muscles because it is rich in protein. To sum up, chia seeds can hit two birds with one stone: lose weight, gain muscles!
How to Use Chia Seeds for Weight Loss?
1. Bake it!
Do you want to make chia seeds more easy to prepare and more delightful? If you have an oven in your kitchen, then why not try baking the chia seeds? Grab a recipe on how to make cupcakes, muffins, and pancakes, add a cup of chia seeds to it to come up with a chia pastry like a Blueberry Chia Muffin or a Chia Seed Pudding! From there you can see that you can have chia seeds even during breakfast time.
2. Serve it with Pasta
Are you a pasta lover? Do you get most of your carbohydrate supplies from pasta? Then there is no need for you to drop the pasta down your diet plan because there is a way to pair it up with chia seeds! Mix chia seeds with ground beef or pork, add some veggies and shape it as a meatball! Add the meatball on top of the cooked pasta and enjoy your homemade main course!
3. Make it your appetizer
If you always get a salad or a soup for your appetizer, then add chia to it to make it more nutritious. Instead of a mushroom soup, you mixed the egg, water, salt, and flour with a cup of chia seeds to make a chia soup. You can also add it up to your salad by sprinkling it like a sesame seed.
4. Eat it as it isGot no time for culinary tricks?
Then eat chia seeds raw just like the pumpkin seed! Chia seeds can be packed as a snack, and it can also be drunk by boiling it ten letting it cool down for some minutes. If you are going to the gym, you can also replace your water with the water and chia solution to have more nutrients while working out.
To have more ideas on how to use chia seeds for weight loss, you may take a sneak on this short
Youtube video:
Conclusion
Is it possible to lose weight without spending too much? With Chia Seeds, losing weight has become more accessible and easy to achieve. You just need to put your trust in your culinary skills, or if you do not have any, you can just get an electric kettle and let it make you a water and chia solution.
Yet, in addition to putting chia seeds in your diet plan, remember that you should still be live an active lifestyle to have a balance--you lose weight, and you improve your muscle strength. That is indeed the ultimate way towards getting the best physique without having your wallet cry.
Did you like this article? Give us a like! If you have more idea on how to use chia seeds for weight loss, feel free to leave us a note below. Share this set of ideas with your friends to help them lose weight in a really natural way!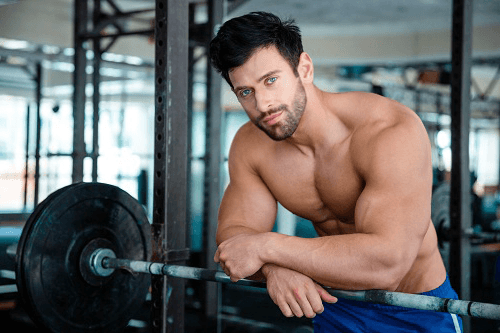 Hi there,
I'm Gregory Brown, chief editor at ConstructMuscles.com
I spend half of my time in this blog while the other half on being physical fitness trainer. Believing in the great benefits of bodybuilding and fitness to the body, I've been motivated to become a fitness enthusiast. It also was what gave me the self-confidence and assurance within myself both physically and psychologically.